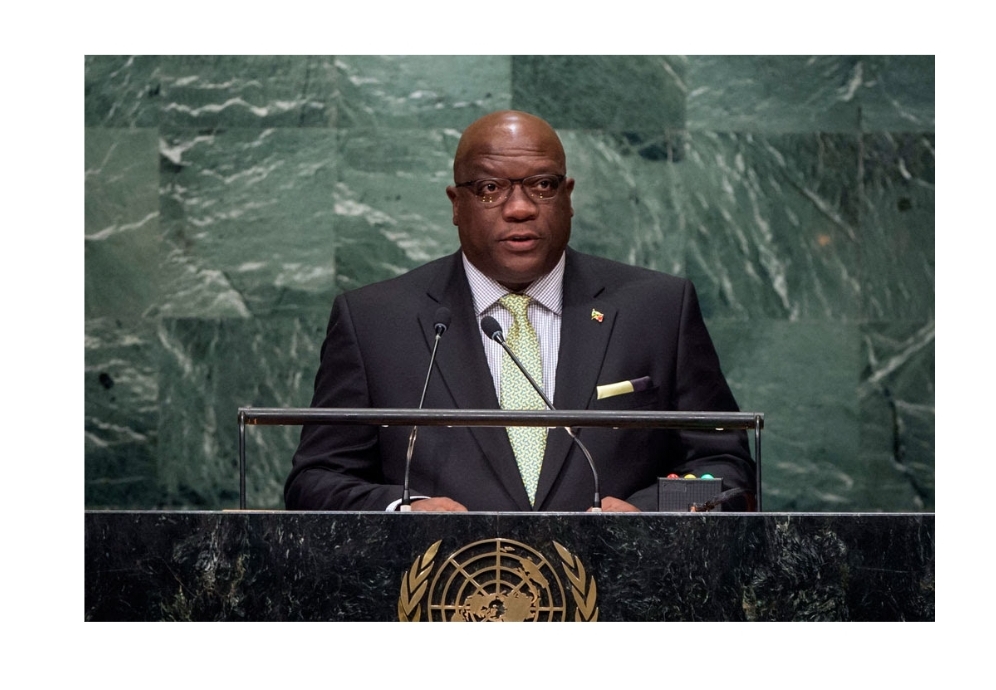 BASSETERRE, St. Kitts, September 24, 2018 (Press Unit in the Office of the Prime Minister) – Prime Minister Dr. the Honourable Timothy Harris and Premier the Honourable Mark Brantley are representing the twin island Federation of St. Kitts and Nevis at the 73rd Session of the United Nations General Assembly (UNGA) in New York, USA, where world leaders will address issues of critical global importance.
While in New York, both leaders are expected to attend a wide range of high-level meetings and hold bilateral discussions with dignitaries from several allied countries.
The September 25 to October 5 General Assembly is expected to address matters including financing the 2030 Agenda for Sustainable Development, the fight to end tuberculosis, as well as the threat of non-communicable diseases (NCDs), particularly to small island developing states.
Prime Minister Harris and Premier Brantley, both of whom attended the Thanksgiving Service for the life of His Excellency Cedric Harper CMG on Saturday in Jamaica, will attend a welcome reception for Heads of Delegation later this evening (September 24).
The General Debate of the UN General Assembly commences on Tuesday, September 25, at the UN Headquarters. On Wednesday, September 26, Prime Minister Harris will be among the world leaders attending a high-level meeting on the fight against tuberculosis, as agreed by Member States in February 2018.
Then on Thursday, September 27, the UN will hold a one-day comprehensive review of the progress achieved in the prevention and control of non-communicable diseases (NCDs), which will be the third high-level meeting of the UNGA on the issue. Noteworthy, CARICOM was the body that initiated attention to the threat of NCDs, and having it placed as a priority on the international agenda, which ultimately led to the first UN High Level Meeting on the Prevention and Control of NCDs in 2011.
Prime Minister Harris is slated to deliver his highly anticipated presentation to the General Assembly on Friday.
While in New York, the Honourable Prime Minister and Premier Brantley are also expected to join many nationals of St. Kitts and Nevis living in New York for a number of events to mark the 35th anniversary of the Federation's Independence.
This includes a 35th Anniversary Independence Gala at Eastwood Manor, 3371 Eastchester Rd, Bronx, New York, on Thursday (September 27), starting at 7pm and a 35th Independence Anniversary Church Service at the Crawford Memorial United Methodist Church at 3757 White Plains Road and 218thStreet, Bronx, New York, on Sunday, September 30, at 4pm.
Disclaimer