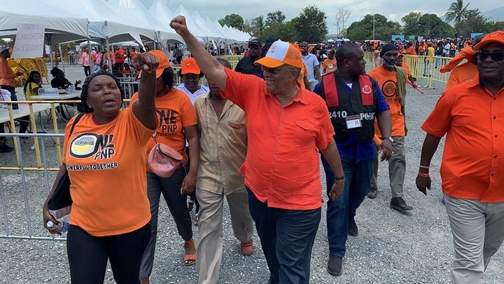 By: Contributor
KINGSTON, Jamaica – PNP leader remains.
Dr Peter Phillips has thwarted the challenge of Peter Bunting to remain as President of the People's National Party and Leader of the Opposition.
The count which was announced moments ago saw Dr Phillips winning by a 76 vote margin.
Phillips tallied 1,427 votes while Peter Bunting tallied 1,351.