Basseterre: St. Kitts, Friday, October 06, 2023:​ The landscape of education within the Federation of St. Kitts and Nevis is shifting. This point was point made clear on Friday October 06, 2023, at the launch of the OneLern interactive educational platform held at the Poinciana Conference Room at the Clarence Fitzroy Bryant College.
Mr. Christopher Herbert, Director of the Education Management Information Systems (EMIS), commented on the platform and stated "The platform is a very rich and relevant teaching and learning interactive framework that has the potential to do wonders in our education sector. It presents that missing component that we have longed for."
Providing an in-depth analysis of the acquisition and distribution of the devices to be used in the roll out of OneLern, Mr. Herbert revealed
"The Ministry, through the CDB Enhancement of Learning Continuity Project (ELCP), has been able to secure some 7700 devices that are being distributed across our Federation to teachers and students. The student population that we have received from the timely submission of our principals is 4203students at the primary school level in St. Kitts and Nevis and at the secondary level 2399 students. The teacher population to be served in this initiative is 348 at primary and 341 at secondary".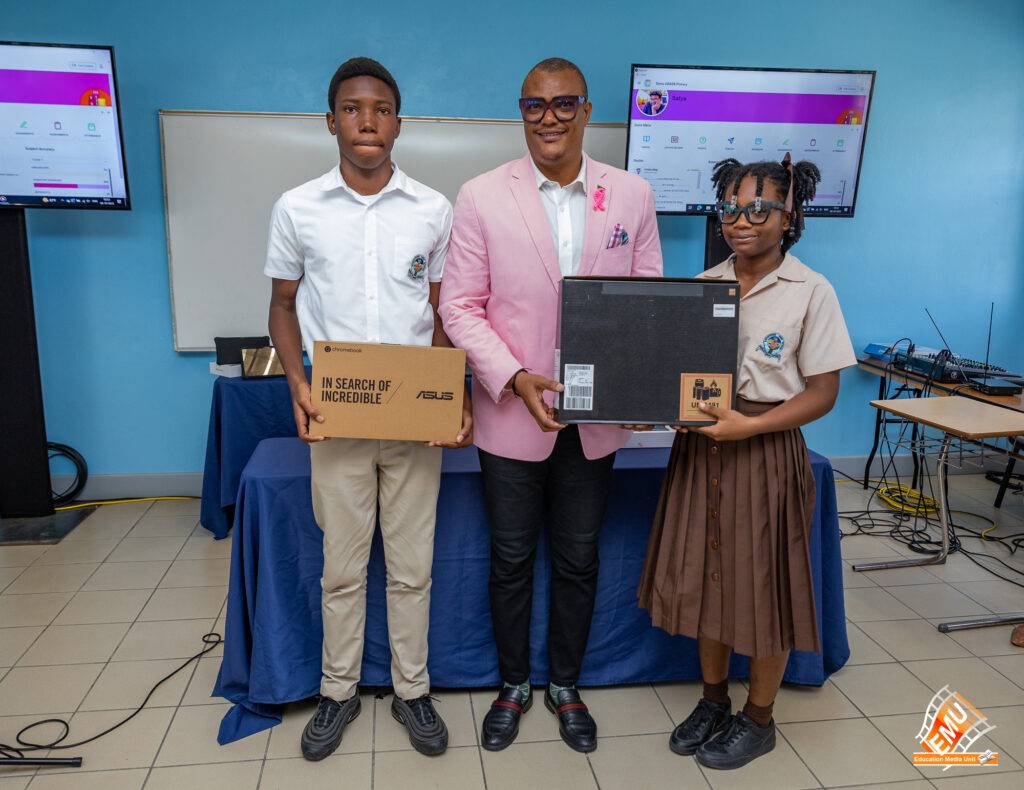 Commenting on the devices procured Mr. Herbert stated, "We have acquired a considerable number of devices; we were able to secure some 4000 Android tablets, we were able to secure some 3700 Dell laptops and in addition we were able to secure through the work of our minister some 3000 Chrome Bookdevices. The devices are considered relevant, and adequate. Much of their capabilities can be described as cutting edge and maybe viewed by some as precisely what we need for our students."
To ensure that all teachers have equitable access to the newly launched platform, Mr. Herbert remarked, "Having recognized that the schools' champion teachers were recipients of the previously distributed devices without the OneLern Application, representatives of the EMIS team will ensure that the School Champions (technology experts) are equipped with the software and given the necessary assistance to enable use of the platform on the previously distributed devices."
-30-