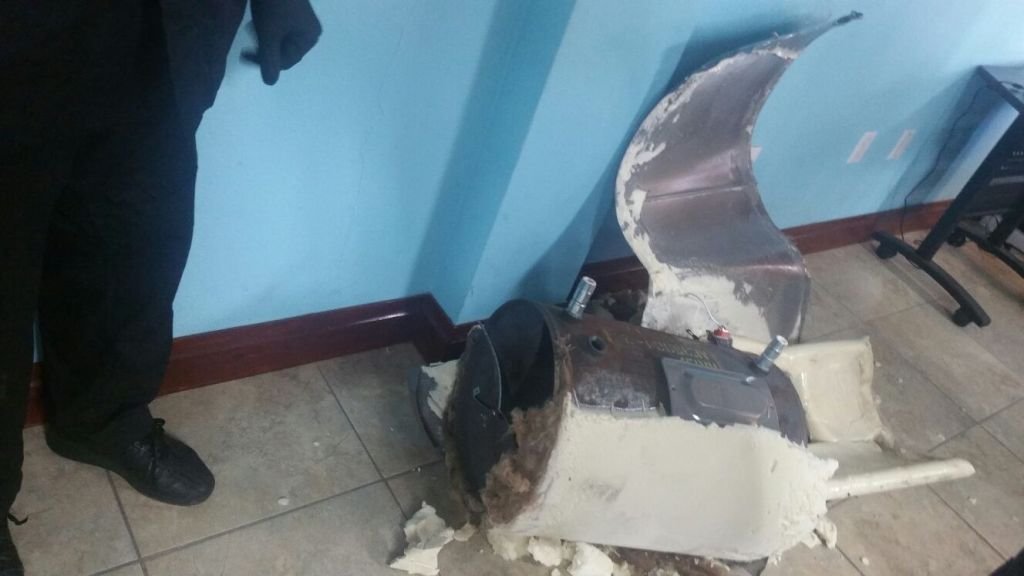 Basseterre, St. Kitts, January 19, 2018, (RSCNPF): Customs and Police Officers carried out a search of a package marked "Prestige Trucking Services" at the Head Office of Her Majesty's Customs and Excise Department at Bird Rock. As a result, twelve (12) packages with a vegetable material suspected to be cannabis were found inside a water heater that was enclosed in the package. The incident occurred at about 11:05 a.m. on Wednesday, January 17, 2018.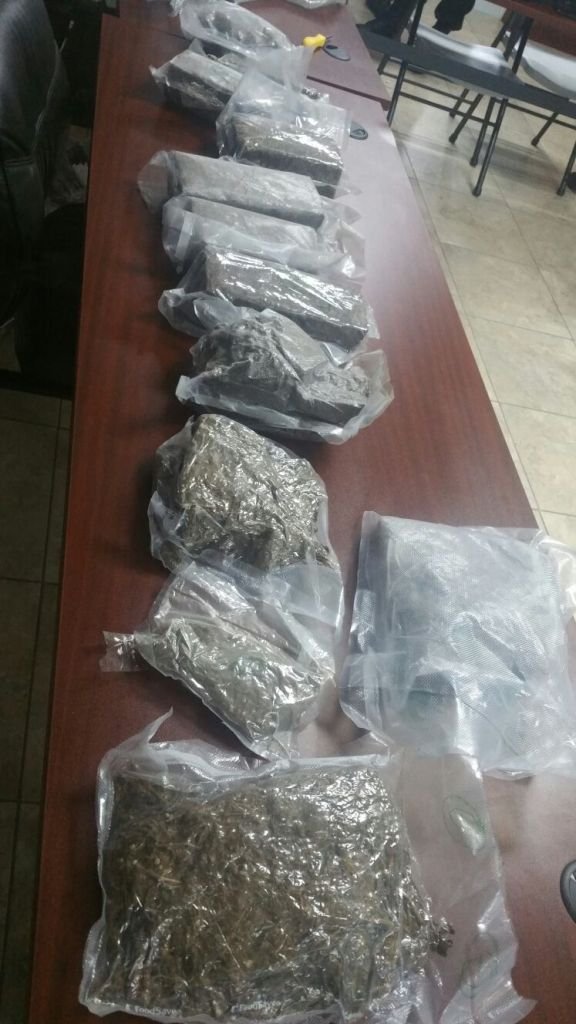 Two persons, including the individual who was present to clear the package, are in police custody assisting with investigations. The twelve (12) packages have a combined estimated weight of 8,337 grams.
"Operations such as these account for the increase in the number of drug cases seen in the 2017 statistics. The more vigilant we are, the more drug interdictions we are able to carry out. The result, of course, are more drug offences being recorded as we continue to charge the offenders," Assistant Commissioner of Police (ACP), Terrence James said.
ACP James is responsible for Operations. He commended the Customs and Excise Department and the Police officers for acting quickly in the matter.
"As part of our Strategic Plan we have been, and will continue to be, collaborating with our partner agencies as part of our crime fighting strategy," ACP James said.
− 30 −
*This article was posted in its entirety as received by SKN PULSE. This media house does not correct any spelling or grammatical errors within press releases and (or) commentaries. The views contained within are not necessarily those of SKN PULSE.