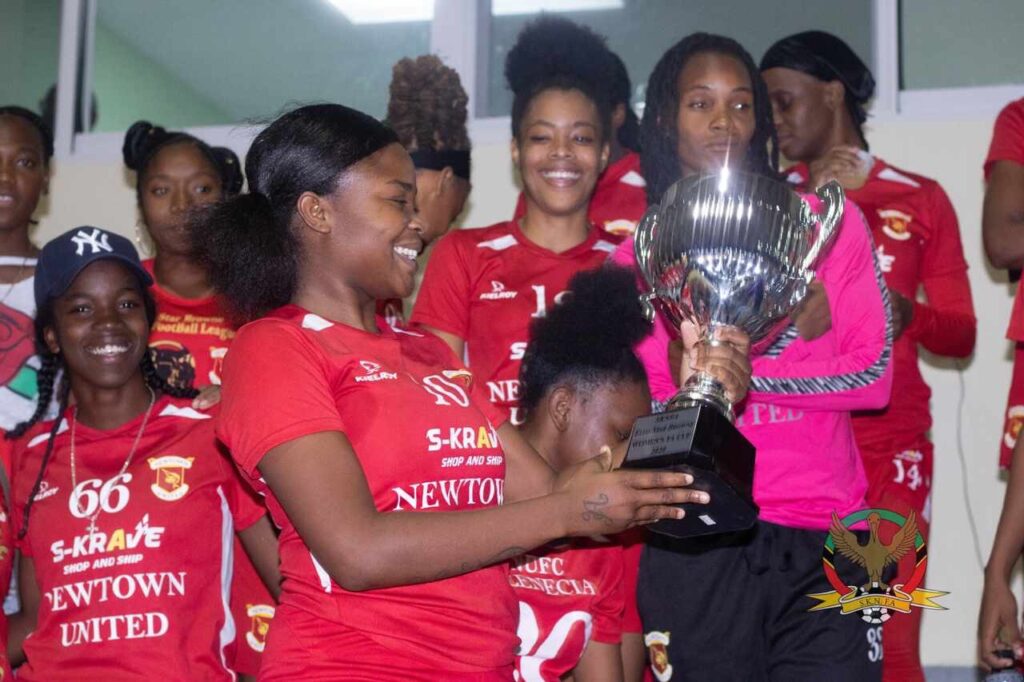 By: Andre Huie
S-Krave Newtown United are the winners of the 2020 Women's League F.A. Cup, after defeating Flow 4G Cayon Rockets at the Warner Park on Thursday.
Scoring for Newtown
Leranja Wilkinson 43rd min Christi-Ann Mills 59th min

The match was broadcast live on the SKNFA website and became the first domestic women's match to be streamed live by the Association. Coach of the Newtown Women's Team Ian Lake, praised his girls for a good performance. "The game was a little bit tight for the first 15 minutes of the game. Both teams were kind of pressing and we got the first goal from Leranja (Wilkinson) and that opened up the game from us," he said. He believes Newtown will win the Women's League convincingly and will improve next season.
Coach of the Cayon women's team Tyrone O'loughlin said he sees improvements in his team despite the loss. "We didn't stick to the game plan as much as possible. We stuck to it for about 15 minutes or so, but afterwards the girls started to get tired and Newtown capitalized on their chances and scored two goals," Coach O'loughlin said. He said he sees improvements each match and he is aiming to win the Elvis Star Browne Women's League title for this season. Now that the FA Cup has ended, the Elvis 'Star' Browne Women's league playoffs continue with the semi-finals carded for December 17 and the finals on December 20th at the Warner Park.

—END—