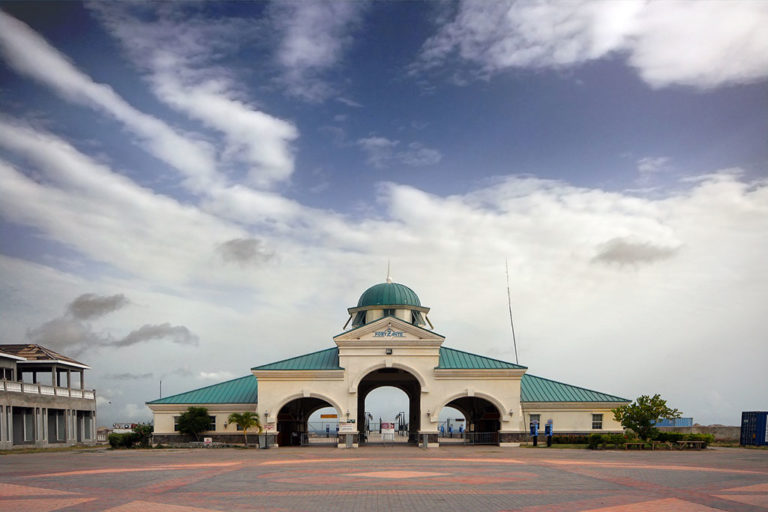 By: Contributor
The Federal Government of St. Kitts and Nevis will construct a new terminal building after the completion of second cruise pier.
At a press briefing, Minister of Public Infrastructure, the Honourable Ian Patches Liburd, made this remark following a media tour of the construction site of the second pier at Port Zante on August 19.
He remaked,
after the completion of the second pier the next step is that we move to the upland works because we intend to construct a new terminal building.

Hon. Ian Patches Liburd
According to Liburd, the purpose of the new terminal building will be to accommodate the new arrivals on the new ships and to eliminate congestion deriving from the terminal.
In addition, the Governement is also making accommodation for a dispatch terminal that will be constructed east of Port Zante to comfortably accommodate the taxi operations and independent tour operators.
Liburd indicated that:
The St. Christopher Air and Sea Ports Authority (SCASPA) will assume full control of the operations at the terminal in keeping with its mandate as the ports' authority.
Construction of the second cruise pier is one of several major capital projects currently being undertaken by the Unity Goverment.
The cost of the entire project is estimated at US$48 million.