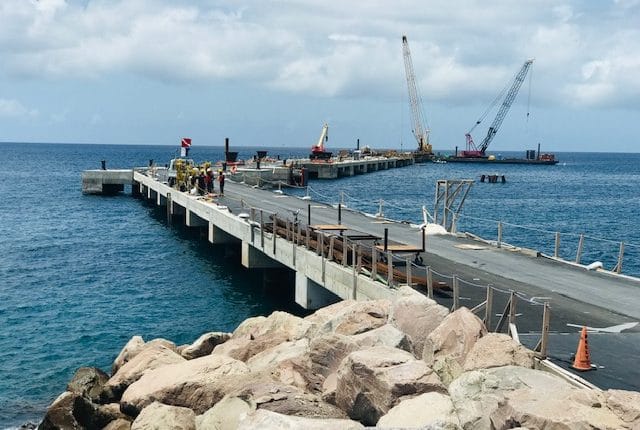 The second cruise pier at Port Zante is nearing completion; with 90 percent of the work done, Minister of Public Infastructure, Ian Liburd indicated that it is on schedule for the September 23 opening.
During a media walk-through of the construction site on Monday morning, Liburd stated that most of the major infrastructure work at the site is complete.
The USD 48 million dollar project is financed under a syndicate between the St. Kitts-Nevis-Anguilla National Bank, which has committed US$34 million; the St. Kitts and Nevis Social Security Board which has pledged US$7 million; the St. Kitts and Nevis Sugar Industry Diversification Foundation with US$5 million and TDC which has committed another US$2 million.
After the completion of the cruise pier, a new terminal will be built to accommodate new arrivals.