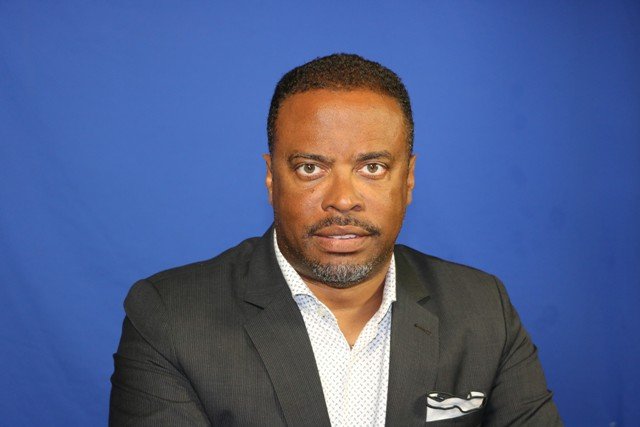 NIA CHARLESTOWN NEVIS (April 15, 2019) — The following is an address by Hon. Mark Brantley, Premier of Nevis and Minister of Tourism in the Nevis Island Administration (NIA) to launch Exposition Nevis 2019.

I extend warm Nevisian greetings to my fellow Nevisians, residents and visitors alike.
The Ministry of Tourism, Nevis, begins its annual month of tourism awareness activities, which we call Exposition Nevis. Our month of activities is scheduled to run from April 14th until May 25th, 2019. The purpose of Exposition Nevis is to sensitize the general public of the role and purpose of the Ministry of Tourism, and by extension the critical impact that the tourism industry has on the economy of our island.
The Caribbean Tourism Organization (CTO) has designated 2019 as the Year of Festivals in the Caribbean. The Ministry of Tourism has chosen to align itself with this focus. Accordingly, for 2019, the theme for Exposition Nevis is "Celebrating Nevis' Tourism through Festivals." A festival, as we know, is a celebration, a joyful public acknowledgement of noteworthy assets, special historic events of unique characteristics of our culture and society.
Festivals are a critical component of our tourism product as they showcase the culture, heritage and authentic pulse of a destination. Across the Caribbean region and right here in Nevis, festivals focus on particular and in particular themes such as food, rum, music, art, sport, sailing, religious events, literary accomplishments and dance, among other things.
For such a small island, Nevis boasts an amazingly array of highly anticipated festivals and community celebrations including Culturama, our premier festival now in its 45th year, the Barnes Ghaut Breadfruit Festival, the Jessups Seafood Fiesta, the Nevis Mango and Food Festival, the St. Kitts and Nevis Restaurant Week, the Indian Castle Fisherfolk Association Fishing Tournament, the Nevis Blues Festival, the Nevis Fruit Festival, the St. Thomas' Fest, Gingerama, Winfes, the Mini Olympics, Nevis Triathlon and Nevis Marathon, the Nevis Agriculture Open Day, the New River Farmers' Association Open Day, the St. Johns Community Improvement Club (SJCIC) Kite Flying Competition, the Nevis Fishing Tournament. This sweeping variety of festivals and community events in our island is evidence of the rich cultural diversity of this small island we are so pleased to call our home.
The tourist of today highly values the cultural authenticity that is showcased through festivals. Festivals allow our visitors to witness and actively engage themselves in our colourful and expressive Nevisian culture. It is imperative, therefore, as a destination we must do all that we can to capitalize on, promote and support these community based activities.
The Ministry of Tourism, wishes to acknowledge the role of the private sector community-based stakeholder organizations who are responsible for organizing and promoting so many of our Nevisian festivals. We are also thankful to our public sector entities such as the Nevis Cultural Development Foundation (NCDF), the Department of Community Development and the Culturama Secretariat.

Let us embrace our own festivals. Let us be proud of the vibrant heritage and culture that are celebrated therein, and maximize the opportunity to showcase and promote our beautiful destination.
Let us also recognize the importance of festivals in stimulating tourism activity during the slow season, through the injection of millions of dollars in revenue at a time of year when tourist arrivals are typically at their lowest.
While I extol the value of festivals, at the same time, I must challenge us to not confuse debauchery, public lewdness and licentious behaviour with genuine celebration of truly noteworthy community elements. Let us set high standards of decent public behaviour and wholesome fun, so that the entire community our impressionable children included, can fully participate and appreciate our festive heritage.
I must commend the staff at the Ministry of Tourism, under the leadership of Mr. Sylvester Meade, our Heritage Tourism Officer who is chairing the 2019 Exposition Nevis steering committee, for putting together an exciting calendar of activities for Exposition Nevis 2019.
The Ministry invites one and all to participate in these events which will culminate on May 25th at our tourism gala awards cocktail on the grounds of Government House. At this event, we will celebrate the outstanding achievements of our distinguished tourism practitioners, those individuals whose smiles, passion, long years of dedicated service and winning personalities have helped to make Nevis a truly festive destination.
It gives me then immense pleasure as Premier and Minister responsible for Tourism in the Nevis Island Administration to declare officially open Exposition Nevis 2019.
Thank you and God bless you.
END
Disclaimer

*This article was posted in its entirety as received by SKN PULSE. This media house does not correct any spelling or grammatical errors within press releases and (or) commentaries. The views contained within are not necessarily those of SKN PULSE