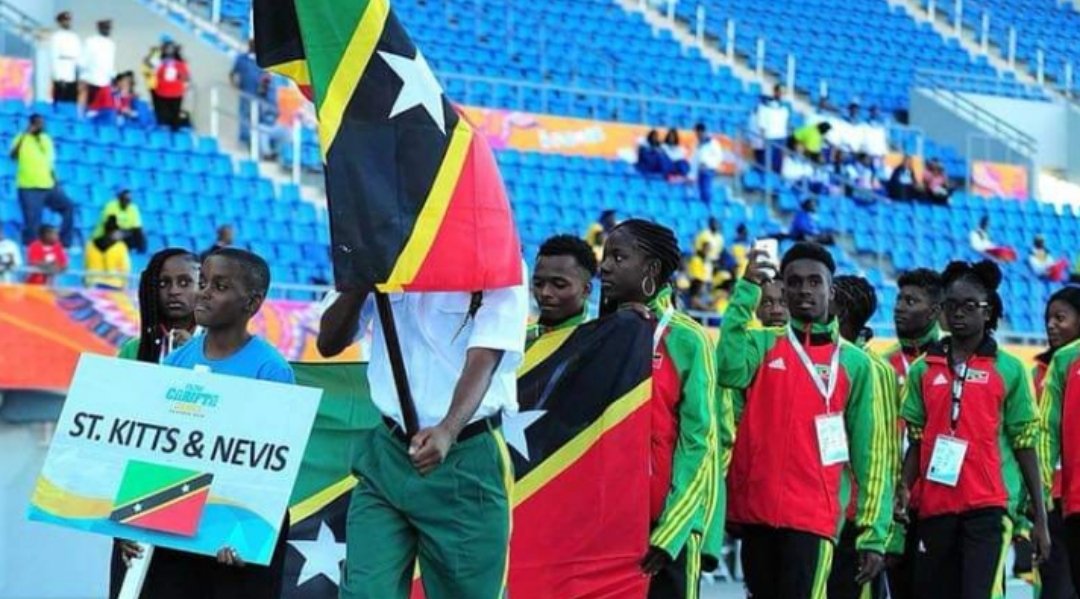 Photo Caption: File photo of 2018 Carifta Team
By: Staff Writer
Team St. Kitts and Nevis has selected a (15) fifteen member contingent inclusive of athletes and officials that will be heading to the Cayman Islands.
The 2019 CARIFTA Games, will be staged at the Truman Bodden Sports Complex, George Town, Grand Cayman.
The delegation is headed by Coach Llewellyn Pyke and assisted by Ms. Meritzer Williams.
A press release from the SKNAAA said:
The team of athletes includes the defending Under 17 800m champion from the 2018 Games, Trishanie Warner.
In addition to Warner, the full slate of athletes is comprised of Demitri Browne, Zharia Allers, Jahnazza Francis, Cadeau Straun, Sharim Hamilton, Alexander Caines, Leroy Chapman, Tijuanique Morton, Que'Leel Roberts, K-Anthony Benjamin, Akadianto Willett, K-Marley Newton-Roberts.