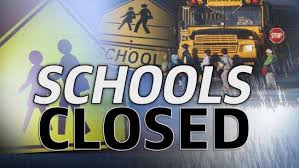 By: Office of the Premier.

Acting upon the recommendation of the Nevis Disaster Management Department, the Nevis Island Administration wishes to advise the general public that all schools and Government offices will be closed tomorrow Thursday 13th September, 2018.

Permanent Secretaries and Heads of Department are however asked to report to their offices to secure all equipment.
The Private Sector is encouraged to do likewise to ensure the safety of their staff and patrons.
Disclaimer