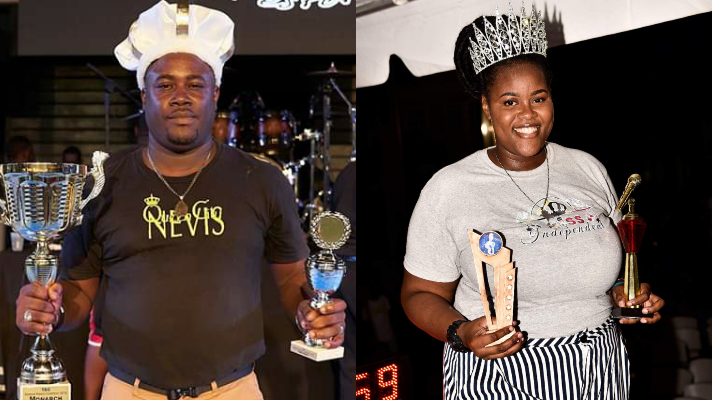 Recently crowned Culturama King, Hollywood of Nevis and ️reigning National Senior Calypso Monarch, Queen Miss Independent of St. Kitts will be competing in the 2019 Leeward Islands Calypso Competition slated for this coming Saturday, August 10 at the Landsome Bowl in Anguilla.
Hollywood a three time calypso monarch will be making his third appearance at the competition while Miss Independent who first competed last year, would be making her second appearance.
St. Kitts has won the top spots on multiple occasions while Nevis hasn't been as successful.
Socrates, Ayatollah, Pungwa, Richie Buntin and Konris Maynard were all former winners of the competition.
Reigning monarch Queen Thalia of Antigua would be looking to repeat, however St. Kitts and Nevis would have other ideas.