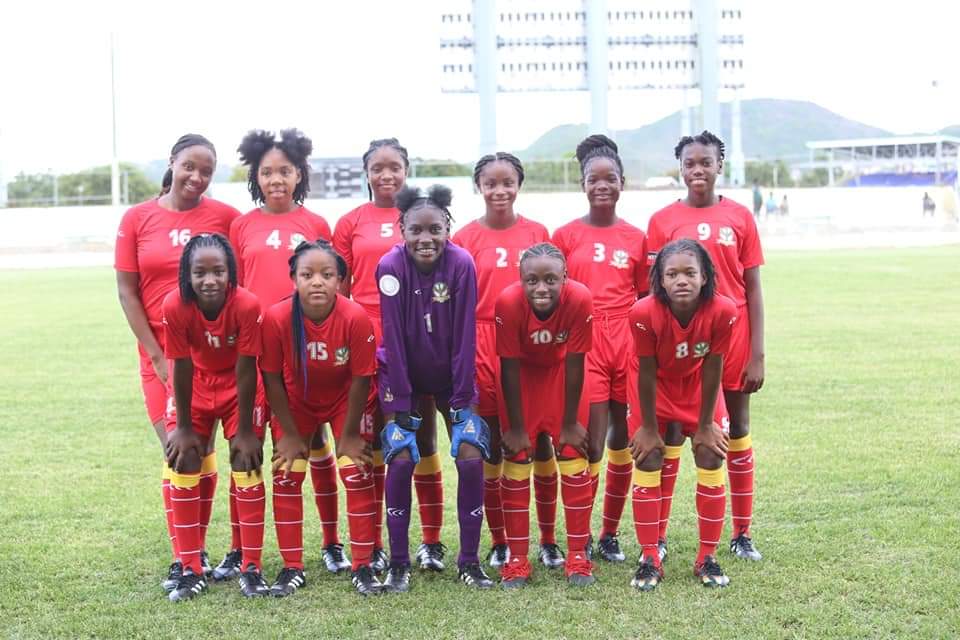 By: Staff Writer
St. Kitts and Nevis have redeemed themselves after losing their first encounter to St. Vincent and the Grenadines by trouncing Dominica by eight, (8) goals to nil.
Jahzara Claxton and Sherma Blake were the two main goal scorers as Sugar Girlz secured their big victory in Challenge Series.
Blake had a hat-trick; she scored the first goal in the 9th minute and her other two goals came in the 16th and 22nd mintue.
Jahzara Claxton scored 5 goals.
They were scored in the 13″, 18″41″ 44" and 66″ minute.
Both players were also the goal scorers in their first encounter against St. Vincent and the Grenadines.
Thus far Claxton has a total of 7 goals while Blake has a tally of 4 goals.