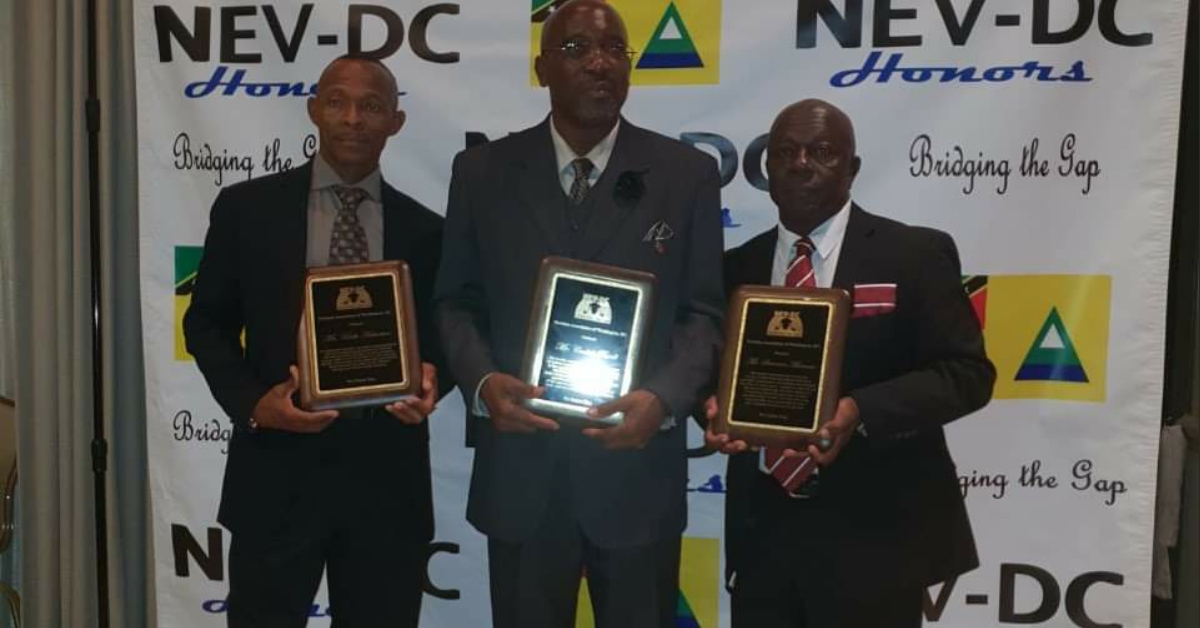 By: T. Chapman
Under the theme For The Love Of The Game: Unifying Beyond The Boundary, three Nevisians were honoured for their contributions to the game of cricket on Nevis at the 15th Annual NEV-DC Honours Banquet held on Saturday 28th September at Holiday Inn Greenbelt, Maryland.
The Honourees were, Cricketer – Keith Arthurton, Cricket Administrator – Carlisle Powell and Keynote Speaker – Cricket Commentator – Stevenson Manners.

Keith Arthurton who represented Nevis, Leeward Islands and West Indies Cricket teams became the third Nevisian Cricketer to play for the West Indies in his capacity as a middle order batsman, an outstanding world class fieldsman and an occasional slow left arm spinner.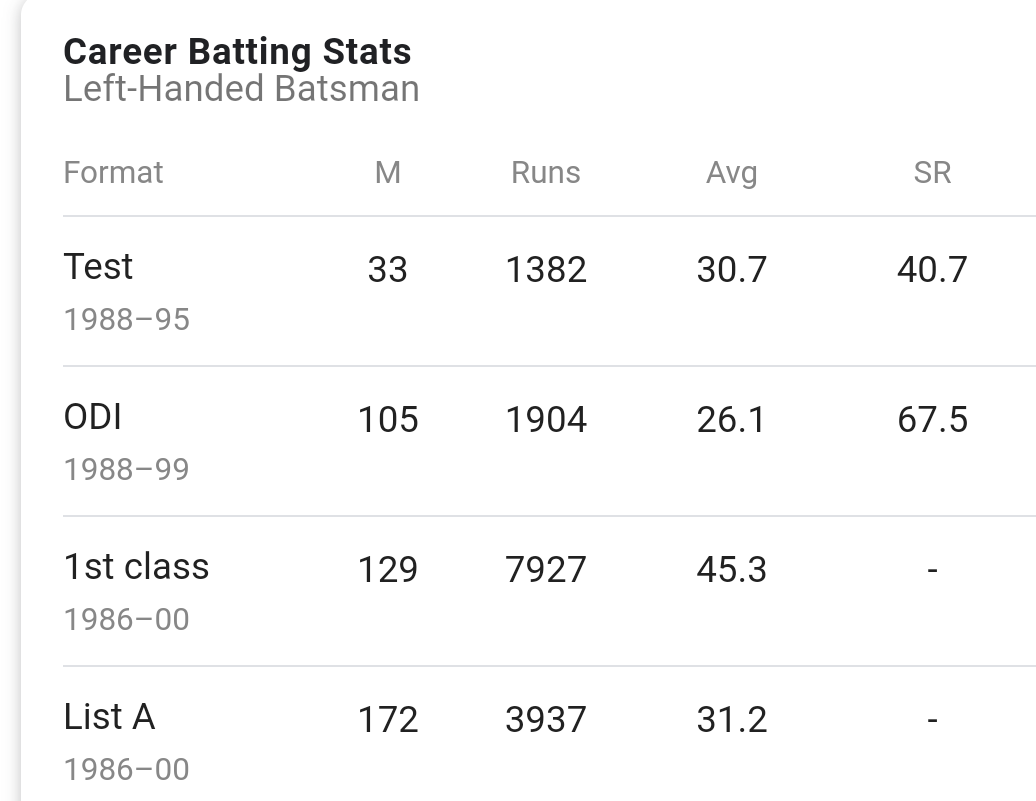 Arthurton played 33 Tests between July 1988 and August 1995 and continued playing in one day matches until May 1999. He featured in 105 ODIs, hitting close to 2000 runs in addition to picking up 42 wickets. Arthurton scored 9 half-centuries in limited overs cricket with his career best score of 84 coming against Australia in Sharjah, a game won by the West Indies.
Carlisle Powell, the coach, manager and administrator was instrumental in advancing the game of cricket on the island.
In 1986, he was elected as Secretary of the Nevis Cricket Association and later served as President for 9 consecutive years. Later he served as President of the Leeward Islands Cricket Board and Director of the West Indies Cricket Board.
He has been credited with the implementation of the U19 cricket program that fed players into the Nevis team. The program's success gave birth to the Nevis U15 program. Both programs paid great dividends.
From 1997 to 2000 Powell managed the Senior Leeward Islands team. Under his guidance, the Leeward won both the President's Cup, (Four Day) and Red Stripe Bowl, (One Day) competitions.
Stevenson Manners easily one of the best cricket historians and commentators in Nevis as well as throughout the Caribbean lent his oratory skills to the night's proceedings.
With over 40 years experience as a broadcaster, Manners provided a very informative historical perspective of the development of cricket in Nevis as he delivered the Keynote Address.
Manners holds the distinction of anchoring the first-ever telecast to originate from the island of Nevis. He worked extensively on television, radio and print media within the Federation and throughout the Caribbean region.
In 2013, in collaboration with Advantage Communications Stevenson Manners produced a six part documentary chronicling the life of Nevis' top sports personality Elquemedo Willett, dubbed Willett at 60.
The awards were presented by Keith Jones, Dr. Gilbert Daniel and Kelsie Challenger.
The event was chaired by Dr. Gilbert Daniel and Ms. Kelsie Challenger. President, Mr. Rawle Stanley gave the President's Address.
A special tribute was made by President Stanley in honour of the late Naomi Daniel-Browne.