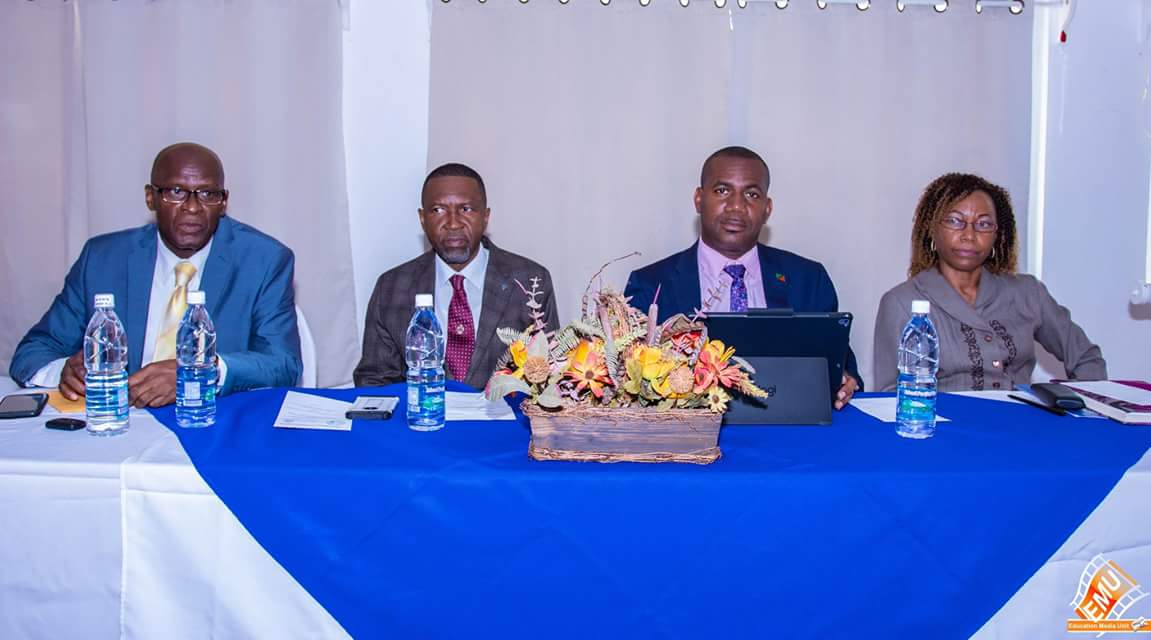 Basseterre, St. Kitts, September 21, 2018 (SKNIS): The Ministry of Education in collaboration with the Clarence Fitzroy Bryant College (CFBC) under the auspices of the University of the West Indies (UWI) has launched a Master of Education Degree Programme, which according to Deputy Prime Minister and Minister of Education, the Honourable Shawn Richards, marks the expansion of the academic programme offerings at the CFBC.

"Today as we celebrate the expansion of higher education in St. Kitts and Nevis, we do so with a firm appreciation of what students who will matriculate stand to gain through the proposed model of study, which will see our students remain home here at St. Kitts and Nevis while acquiring a master's degree through the University of the West Indies," said Minister Richards at the programme launch at the Bird Rock Beach Hotel on September 20.
The minister stated that the programme is unique as students not only have the benefit of earning a master's degree from UWI, but also have the additional benefit of face-to-face instruction at a local institution. All this is at a substantially reduced cost "thus making the dream of advanced study more accessible to ordinary citizens," said Minister Richards.
Persons enrolled in the master's programme will have opportunities to pursue programmes of study in Education Leadership, Language and Literacy Education and School Counselling. These are three areas, which have been identified regionally and locally as areas for growth and development within the education sector and which stand to improve the quality of learning and instruction within schools in St. Kitts and Nevis, says Minister Richards.
"Within the Ministry of Education, we view the provision of access to quality education as a cornerstone of personal and national development," said the minister, adding that "the strengthening of a varied, relevant and comprehensive education system, which meets societal needs is a primary policy goal within the education sector policy plan 2017 to 2021."

The Education Minister said that the Ministry of Education will continue to support educational initiatives such as these which will ensure that citizens are afforded greater access to continuing education well into adulthood.
The programme is being offered at US $8,500 of which the Ministry of Education is contributing US $4,000 per student.
-30-
Disclaimer