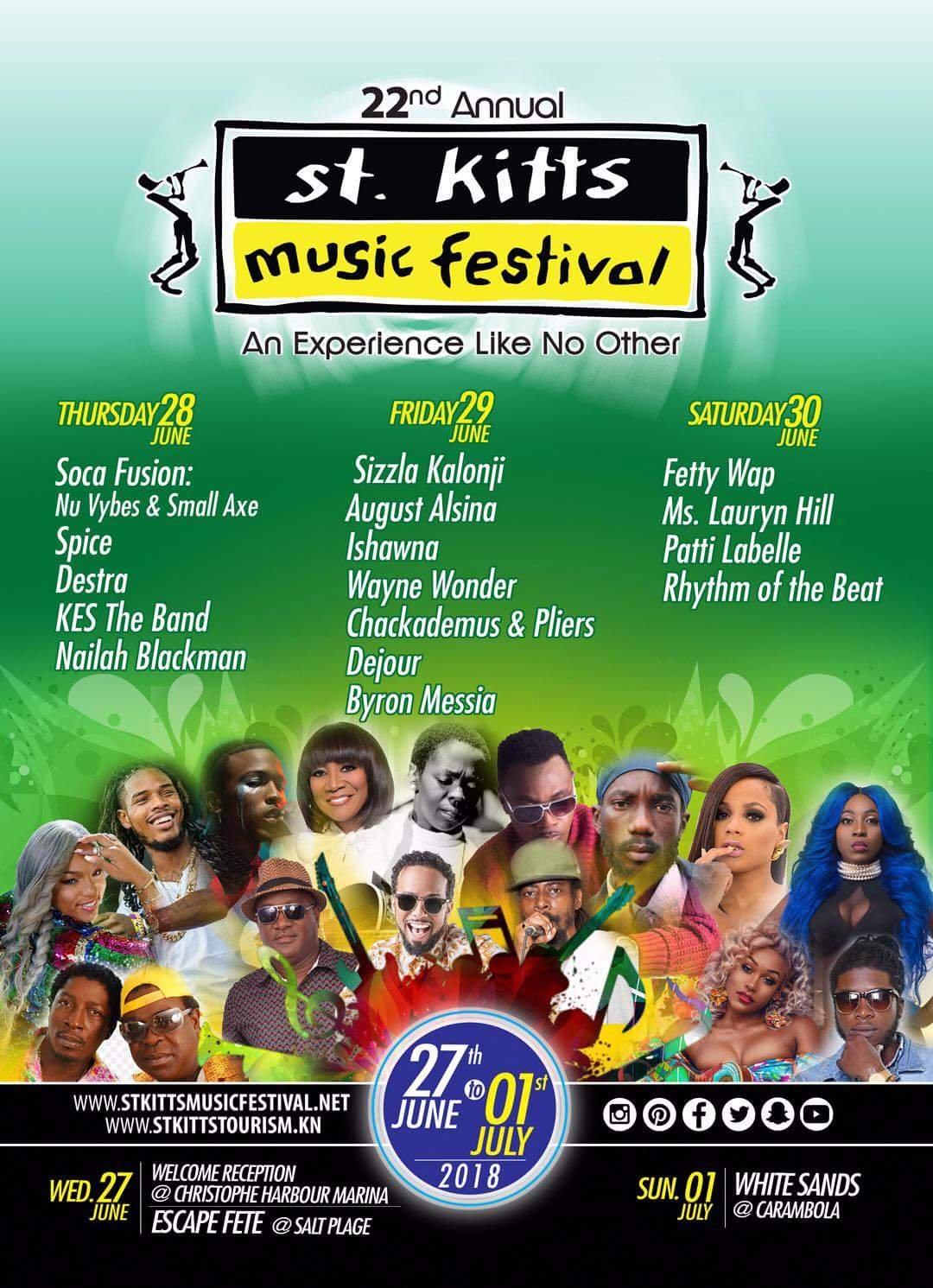 Official Music Festival Poster, (photo credit: St. Kitts and Nevis Music Festival)
By: T. Chapman
SKN PULSE – Moments ago, the official Artiste Roster for the 2018 St. Kitts Music Festival was announced.
After brief remarks from committee chairman and the Minister of Tourism, the Hounorable Lindsay Grant the final Roster was announced by Ambassador Jonel Powell.
The full 2018 St. Kitts Music Festival lineup includes:
THURSDAY
Naillah Blackman
Spice
Kes
Destra
Small Axe Band
Nu Vybes Band
FRIDAY
Byron Messia
Chaka Demus & Pliers
Wayne Wonder
Ishawna
Sizzla
August Alsina
SATURDAY
Rhythm of the Beat
Patti Labelle
Lauryn Hill
Fetty Wap
During the release of the official roster, the new St. Kitts Music Festival website and e-commerce service was announced and subsequently launched.
Visit: http://www.stkittsmusicfestival.com to find out more about this year's Music Festival and buy your tickets online.