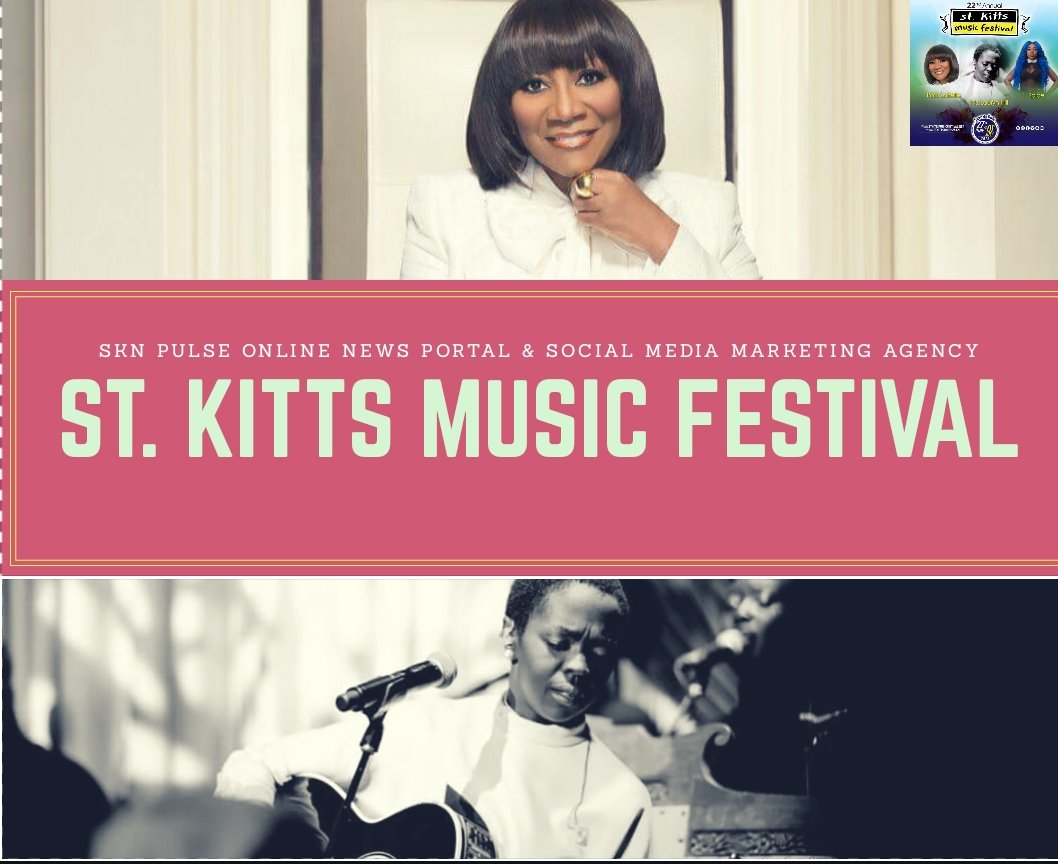 Photo Caption: Patti LaBelle and Lauryn Hill, two of the artists confirmed for Music Festival, (SKN PULSE)
By: Staff Writer
SKN PULSE – Yesterday, the organisers of the St. Kitts Music Festival Committee revealed three popular artistes for the 2018 staging of the festival; the first wave of artists are Patti LaBelle, Lauryn Hill and Spice.
The acts were confirmed by Jonel Powell, chairman of the Production Committee. Powell and other officials explained that a number of factors had to be taken into consideration in selecting these three; factors included budget, need for an early finish, availability of acts and production.
According to the Powell, when it comes to the production, they are looking at ways to eliminate the long changeovers between performers and bands, a problem that was evident during this year's staging of the event.
Moreover, the Ambassador stated that because it is a government funded event, they have to operate within a specified budget, which means cutting down on the number of acts performing. "You would have heard that we need to finish early and that conclusion is agreed by everybody. And so, part of that has to do with the reducing of the number of acts."
One of the main aims of the committee is to reduce the number of acts, in doing so the committee would be looking to increase the quality of acts and performances from the artistes.
"We have been blessed over the past 21 years to have some fantastic artistes coming to St. Kitts and perform, and we only intend to build upon that."
Damien Hobson, the new Chairman of the Committee stated that "it is a great day for the festival, in that, after 22 years they have surprised the public in releasing the first wave very early". "This has been the aim of the committee, and earlier this year the Minister with Responsibility for the Festival, Hon. Lindsay Grant challenged the team to work harder to make earlier announcements. Today, as the new chairman, I am happy that my team has made this occasion possible".
The reaction from the first wave of artists has been good and it is expected that the remainder of the acts to be named would surpass expectations.
Minister of Tourism, Lindsay Grant used the occasion to express thanks to the outgoing Chairman, Farron Lawrence and his team for the work they have done in developing the event.
The 2018 Music Festival shall be held from June 27 to July 1 on the cricket ground of Warner Park.