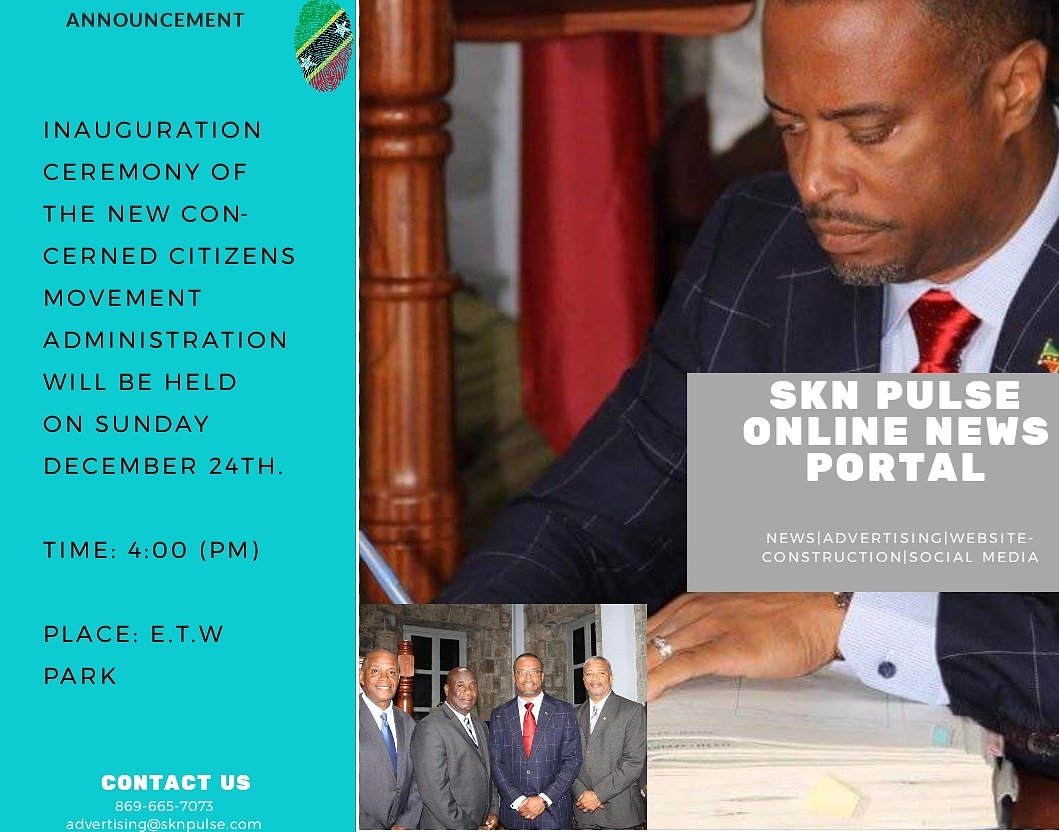 SKN PULSE – The inauguration ceremony of the new CCM administration will be held on Sunday December 24th. Hon. Spencer Brand, Hon. Eric Evelyn and Hon. Alexis Jeffers will be sworn in as Ministers of government. Premier Brantley was presented with his intrument of appointment on Tuesday at the Charlestown High Court.
Supporters and well-wishers alike would hear first hand the different portofolios that each Minister and Junior Minister will be responsible for.
The proceedings will commence at 4 o'clock in the afternoon at the Elquemedo T. Willet Park.