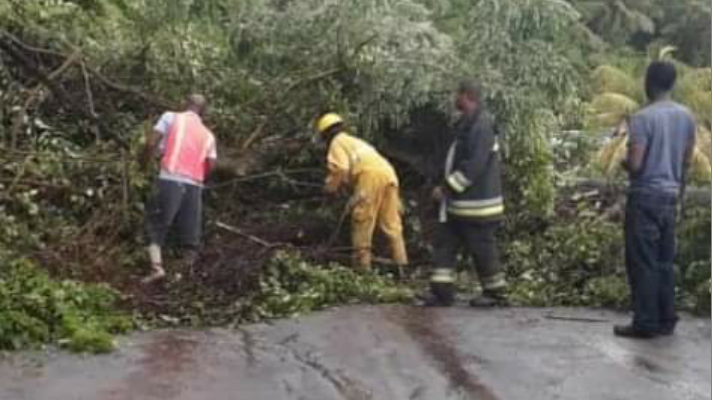 By: Contributor
Basseterre, St Kitts, September 15, 2019 – Heavy rain throughout the Federation overnight and into mid morning resulted in a landslide in the Lodge area, St. Kitts. The village of Lodge was cut off from Lodge Project.

Due to the down pour, the soil became unstable causing a tree to fall from the hillside unto that stretch of the main road leading from Lodge Project to Lodge Village bringing traffic to a halt for a few hours.

Workmen from various Government agencies removed the debris to restore traffic in quick time.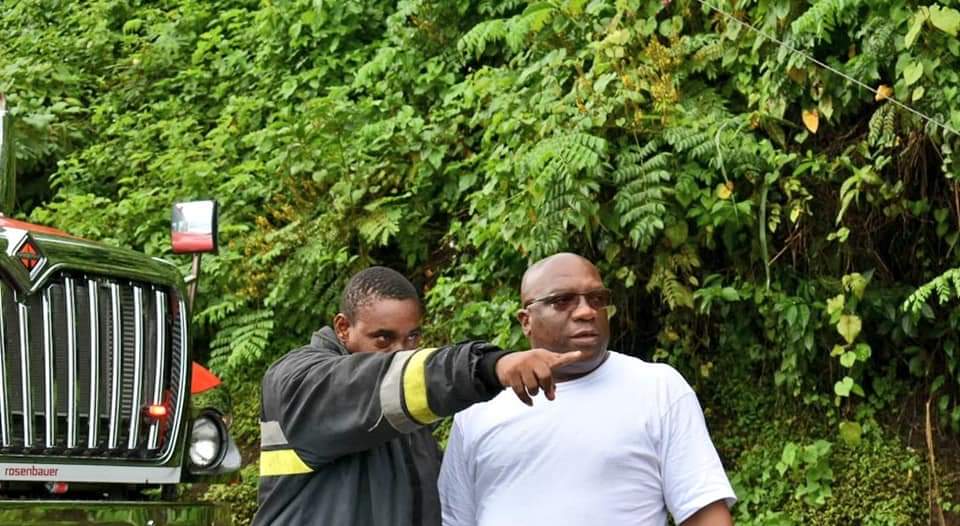 Prime Minister Harris visited the area and was briefed about the situation.
NEMA issued a statement via their social media handles urging motorists to be extremely cautious.
Motorists and others are asked to be extremely cautious while travelling as heavy downpours have been causing hazardous conditions in low lying and other areas that are prone to flooding.
Conditions are expected to improve slightly later this afternoon.
However, conditions are expected to deteriorate once again overnight into tomorrow.
Persons are also cautioned against parking in ghauts or other known waterways at this time. You are also encouraged to monitor the approach of any system to the federation, no matter how small it may seem, via local media.