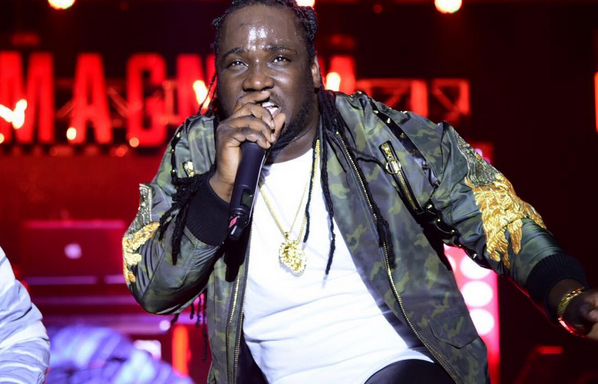 Reggae Dancehall artiste I-Octane is the latest dancehall act to be included in Magnum Tonic Wine's regional mega stage-show series Magnum Xplosion.
The event, which has seen previous stagings in Guyana, Barbados and Trinidad, will this weekend charge into the Caribbean island chain of The Bahamas. The show slated for Bahamas National Stadium Sports Center, will feature performances from Busy Signal, Ding Dong and I-Octane alongside local Bahamian acts Dj Mix-a-lot, Dj- Stunner and Selecta Fawteen.
I-Octane will make his debut performance on a regional Magnum stage, following the precedence set by other local acts including Aidonia, Ding Dong, Busy Signal and Shenseea. With his co-performers boasting previous Magnum Xplosion performances I-Octane brings an air of new energy to the series.
The artiste who admitted he has not performed in the Bahamas for sometime says "The Bahamian fans can expect high energy and a very entertaining set, it will be I-Octane to the third power, the crowd will definitely be included in the performance as well"
"I don't want to be the best dancehall artiste or the best reggae artist but I want to be the best I-Octane and I always bring the best of me to the audience whenever I perform. Bahamas can rest assured that they will be thoroughly entertained and Magnum always puts on a good show," continued I-Octane.
The artiste lesser known by his birth name Byiome Muir, says he will be reintroducing himself and a slew of new hits to the Caribbean via Magnum Xplosion.
"Magnum has done well for dancehall over the years, even when other corporate companies have somewhat shied away from the music and I have a lot of respect for that. I'm willing to stand by that," the artiste explained.
Having performed in Bahamas just 3 times before, I-Octane promises to make this his best yet.
"We have new music out now, a track that is doing pretty well is 'hot wurl' and we're ready to give that to the Bahamas on Magnum Xplosion. It will be an amazing show and my real fans know my performance style".
Disclaimer