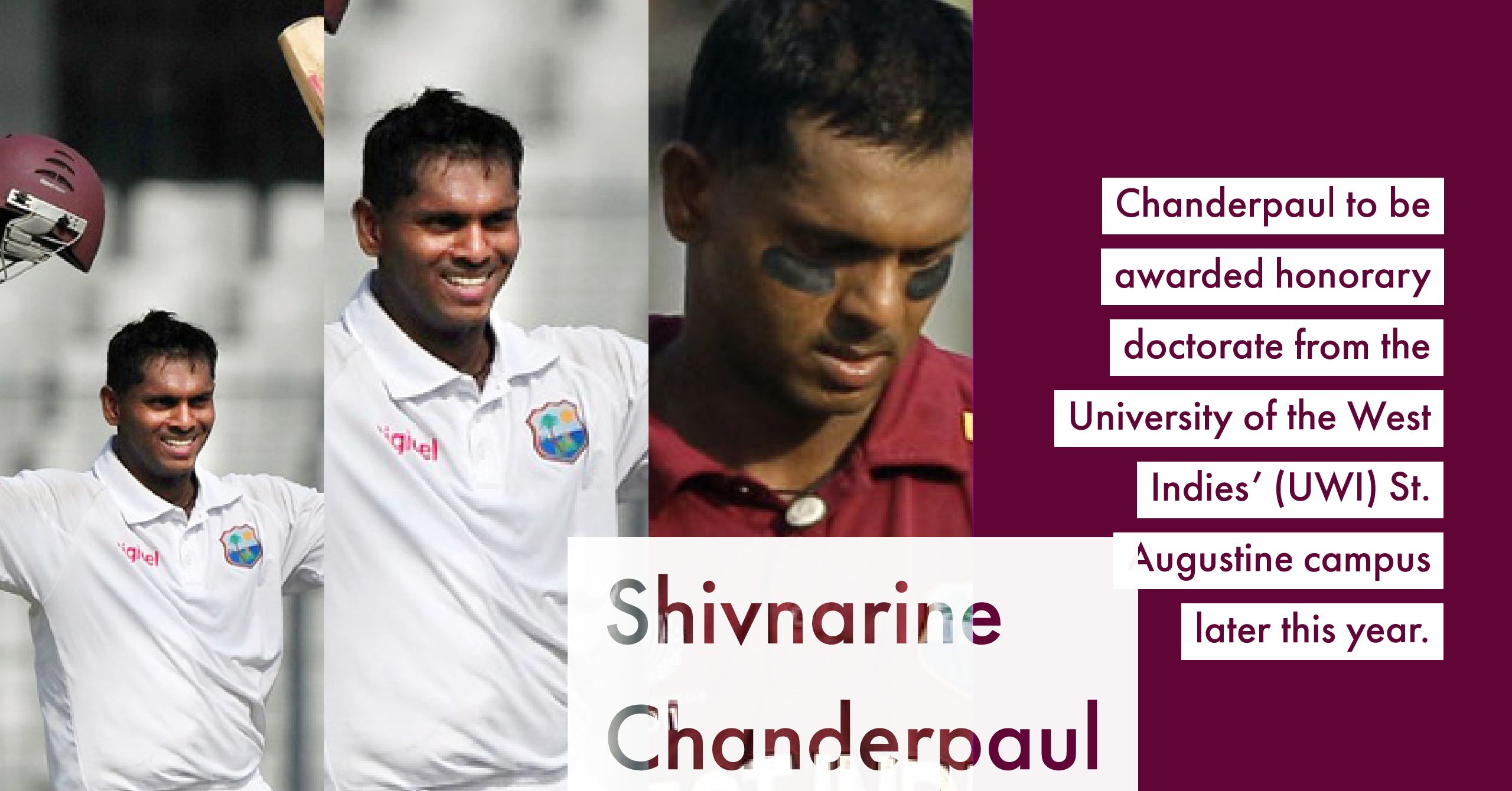 Photo Caption: Collage of S. Chanderpaul representing the West Indies Team during his active years with the team.
By: Tito Chapman
Former West Indies player, Shivnarine Chanderpaul is to be awarded an honorary doctorate from the University of the West Indies' (UWI) St. Augustine campus later this year.
UWI made the announcement Tuesday that the 43-year-old batsman will be bestowed with the Honorary Doctor of Laws during the campus graduation ceremonies beginning October 25.

Regarded as one of West Indies' most prolific Test cricketers, his Test career spanned two decades (1994-2015), the most test matches played by a West Indian player. He played a record 164 Tests for the Windies scoring 11,867 runs at an average of 51.37. As one of the West Indies most consistent players during his career, Chanderpaul scored 30 Test centuries and 66 fifties.
He proved just as successful in the ODIs as he amassed 8,778 runs at an average of 41.60 in 268 matches. His one day career saw him scoring 11 centuries and 59 half-centuries.
Chanderpaul retired from international cricket in January of 2016. At the age 41 years old he was still actively playing cricket despite been dropped and overlooked by the West Indies selectors.
Chanderpaul is still actively engaged with the sport of Cricket.
Click link below for more info!!