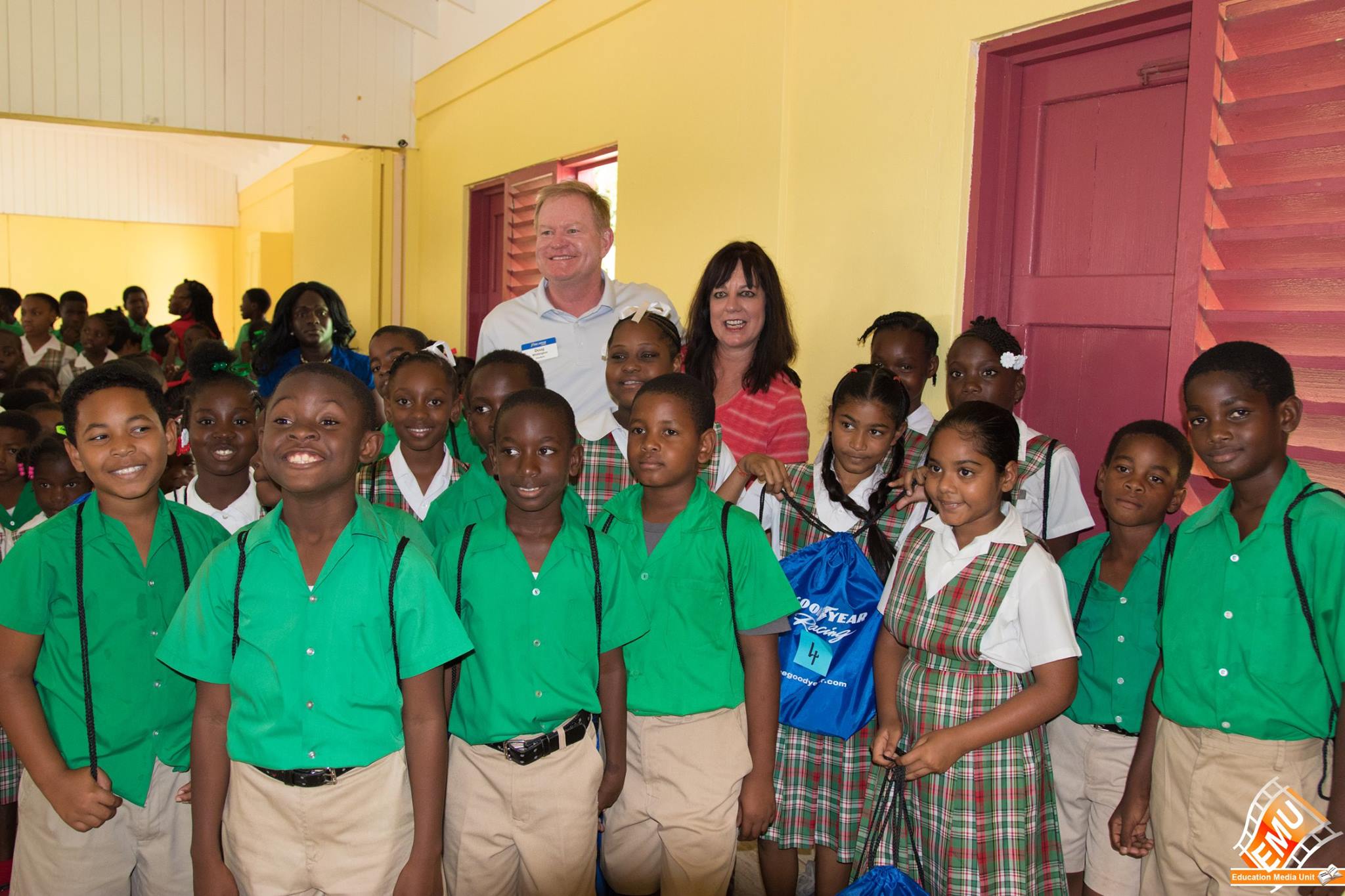 (EMU) – St. Kitts, March 12, 2019: The premium tire brand, Goodyear, and regional destination management company, Sunlinc, this week partnered to assist in the Deane Glasford Primary School's beautification project.

Making the presentation on Monday 11th March, Group Manager at Sunlinc, Ms. Diana Williams said that the initiative was laudable noting that the goal of the group's yearly corporate social responsibility is to give Goodyear customers and employees the opportunity to improve the lives of others through community development.
The project was executed on Sunday, 10th March and entailed refurbishing the school's assembly hall, bathrooms, kitchen, classrooms and playground through painting and tiling where necessary. Furniture for the school's Mathematics Lab, (under construction) were also donated as well as a new stove. The group also built shelving in each classroom and six picnic benches to provide additional seating for students.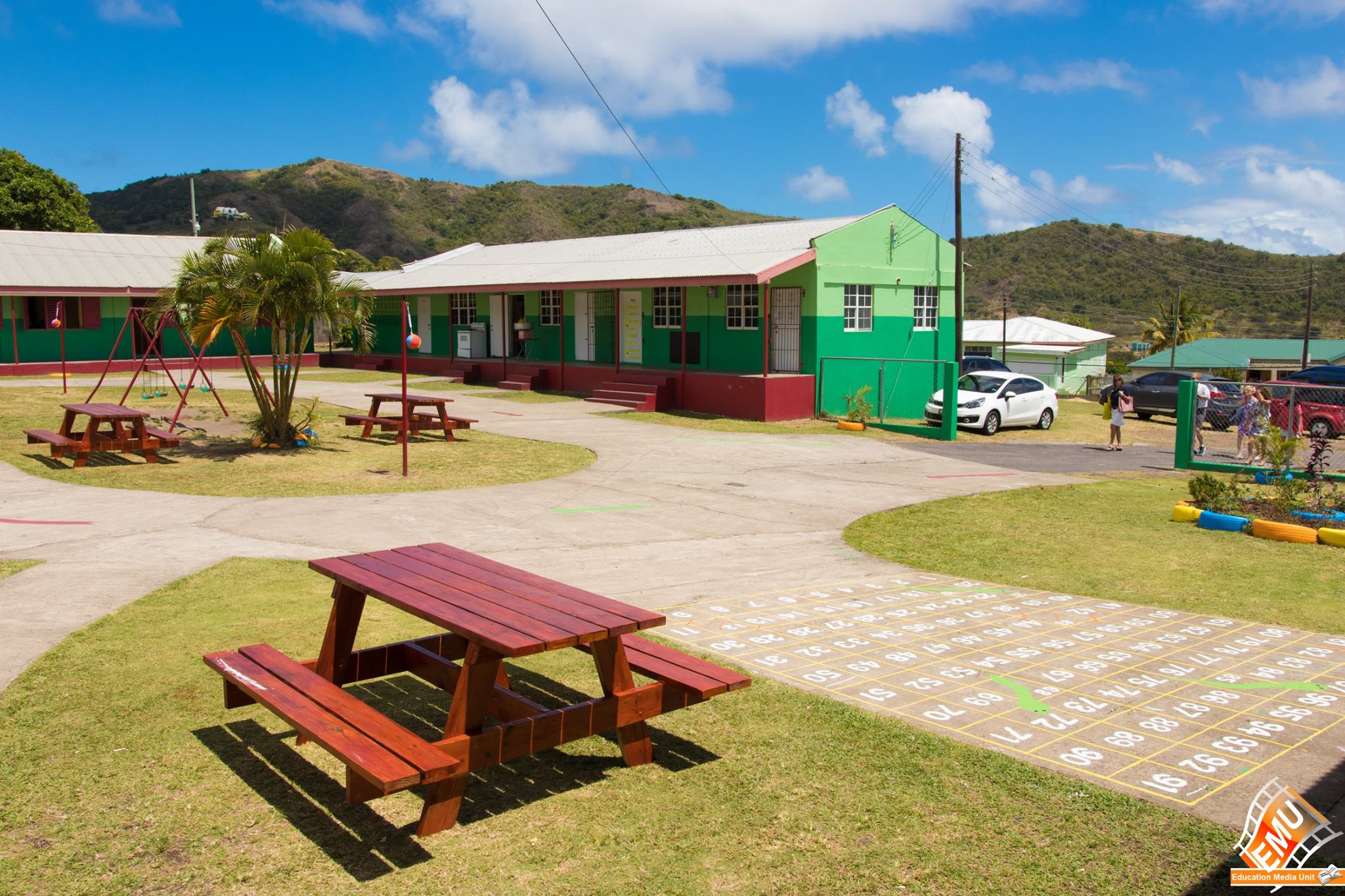 "We were so excited to come and present to you some treats, supplies and structure that will make your learning better, fun and to make you more successful," Mr. Doug Whittington – Goodyear's Director, Customer Relations & Events, North America, announced to the staff and students. He continued by thanking the students and staff for welcoming Goodyear to the school and allowing the group to share with them. "We would like to say, on behalf of Goodyear, our customers, thank you to Principal Ms. Syder and her staff for having us, welcoming us, and letting us spend some time at your wonderful school."

Principal of the school Ms. Valencia Syder, thanked the Goodyear Group and Sunlinc for their generous gesture and assured that the donation will be used for the intended purposes.
She stated that the timing of the donation is fitting because 'school beautification' was one of the objectives for the 2018-2019 School Improvement Plan. "One of our aims is to create an environment that is comfortable and conducive to the most optimal learning for our students and we are well on the way in doing so."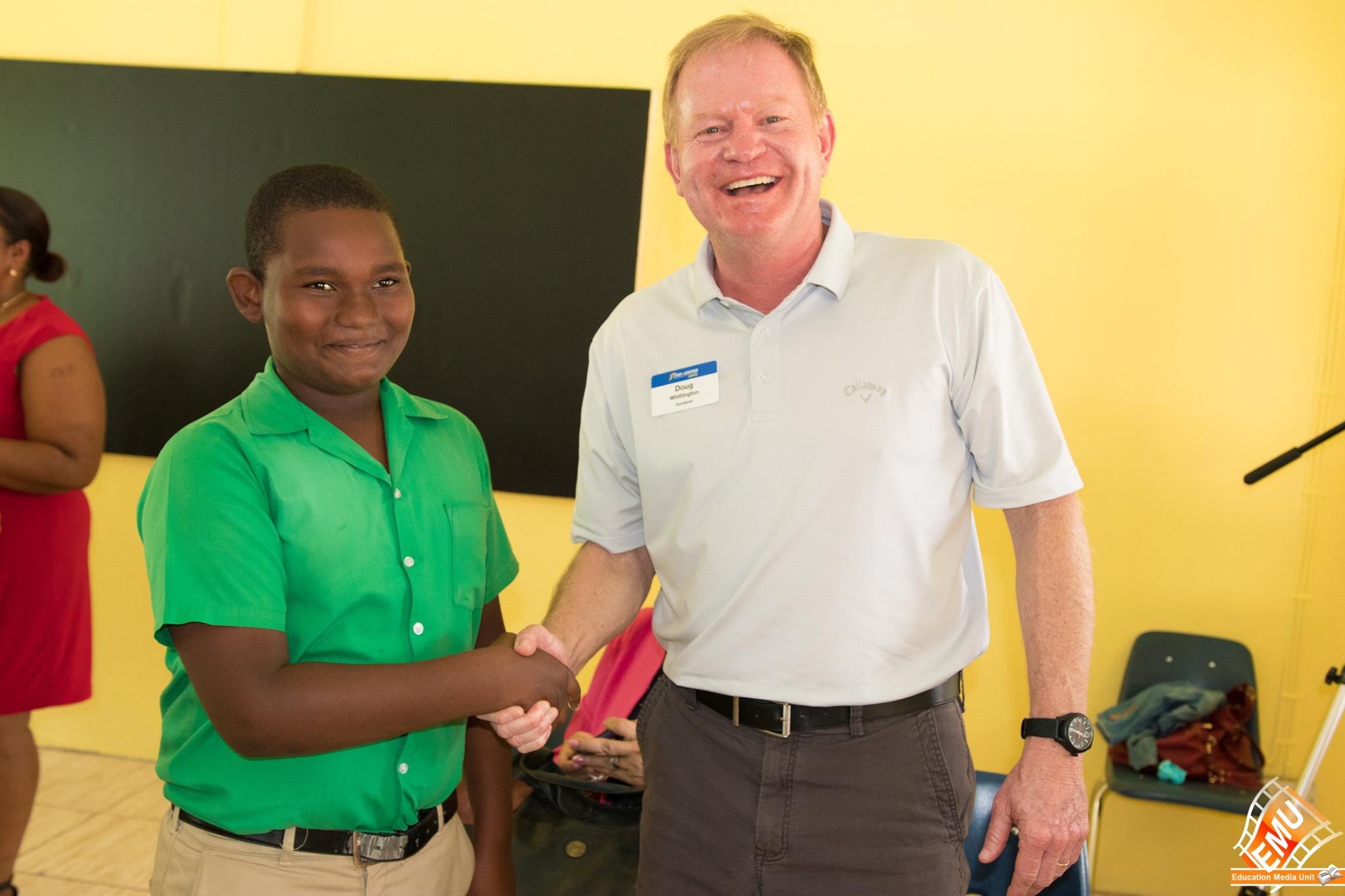 Also presented at the ceremony was a donation of school supplies for each student as well as a cash contribution to the school.
Sunlinc along with BCD Meetings & Events welcomed the Goodyear Group to the Federation from March 9th – 14th 2019 for its annual corporate incentive trip. The group, which consists of approximately 160 guests created an opportunity outside the corporate setting for team members to work together and give back to the local community.
-End-
Disclaimer
*This article was posted in its entirety as received by SKN PULSE. This media house does not correct any spelling or grammatical errors within press releases and (or) commentaries. The views contained within are not necessarily those of SKN PULSE.