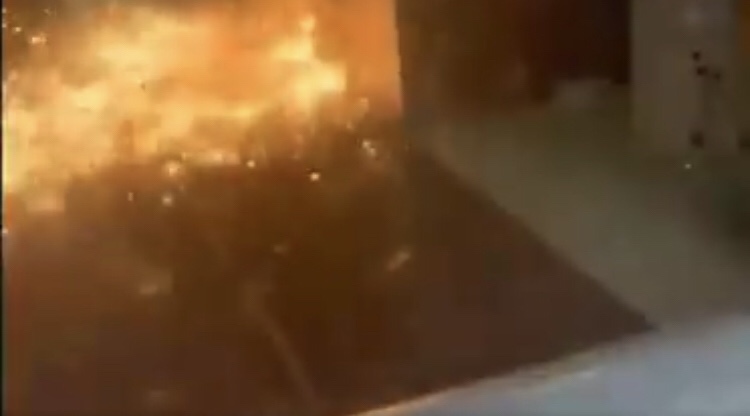 By: Staff Writer
St. Kitts lost electricity supply Thursday morning (12 November, 2020) after a fire destroyed equipment at the main power station on the island, located at NeedsMust.
As per a video shared via social media, the fire caught employees off-guard. The fire started around 7:30 am. This led to an island wide shutdown.
Via Facebook, the company immediately issued this statment:
The SKELEC regrets to inform the public that a localized fire at the power plant is the main cause of an island wide power outage this morning. No injuries have been reported. Management and staff are currently determining the cause of the fire before restoration work can begin. Stay tuned for updates.
The company provided pictures of Crews wearing respirators repairing cables and other other damaged equipment.
Updates were provided every two hours. Up to press time work was still ongoing.