Basseterre: St. Kitts, Tuesday, April 25, 2023: The Irish Town Primary School was the beneficiary of school supplies which were donated by Dr. Robert Springett, alumni of the institutionon Thursday, April 20.
Conveying gratitude on behalf of the Ministry of Education, Mr. Francil Morris Chief Education Officer stated "I am deeply committed to the improvement of Education and this includes the use of technological devices in our schools and therefore I feel extremely honored to be here with a group of individuals who share the same enthusiasm that I have. This tremendous investment in our students is one of the best anyone can make, as a contribution such as this from private and civil society helps to improve our educational outcomes and is invaluable not only to the government and people of St. Kitts and Nevis but the current and future students of the Irishtown Primary school."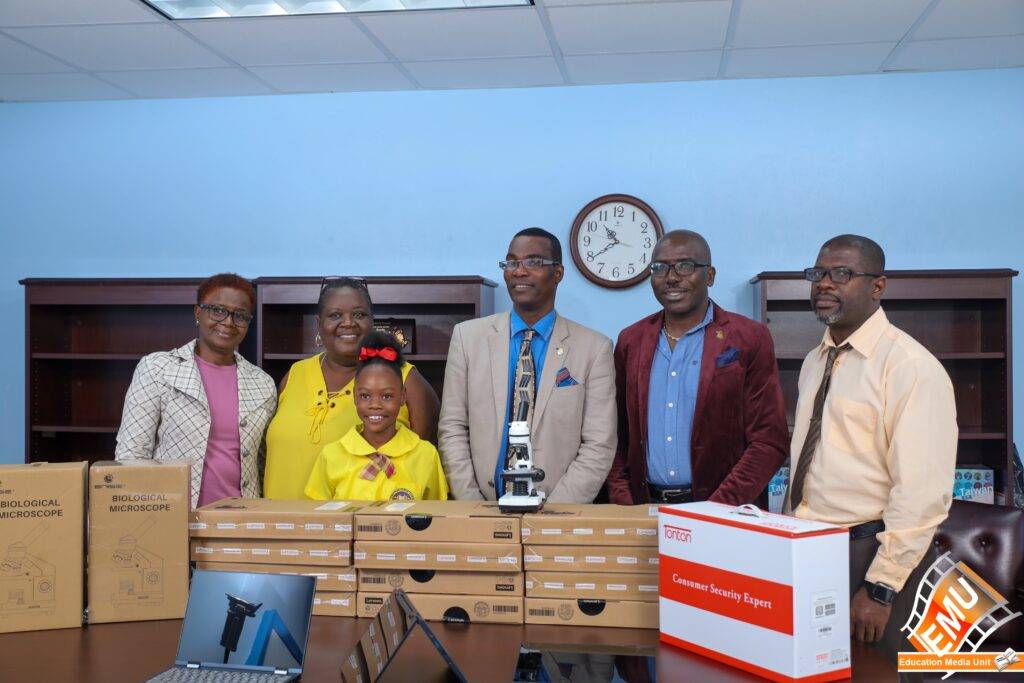 Referencing the words of education philosopher John Dewey, Mr. Morris noted that the donation will transform the teaching – learning environment for the students at the Irish Town Primary in securing their future.
"The contribution of technological devices by Dr. Robert Springett and his team will undoubtedly help teachers deliver the curriculum and provide our students with a high quality of education because they will be able to use the devices to access, generate and share ideas."
Addressing the gathering, Dr. Robert Springett remarked, "We would like to thank all of the partners of the Dr. Springett Youth Initiative Foundation in helping us to reach our goal that was set a year ago to help the Irish Town Primary school. We are in an age of technology, if it's not available you can't use it, you can't learn it."
Dr. Springett expressed his desire to continue this initiative "This is something new, something we hope to continue and something we hope to be a part of for a long time to come –building and strengthening our youth in our communities. Irish Town Primary School is important to me because that was the school I attended and after many years of visiting and discovering that this [technological equipment] was missing we find it fitting that we establish a partnership with the school. We are grateful for the opportunity to be able to contribute and to give."