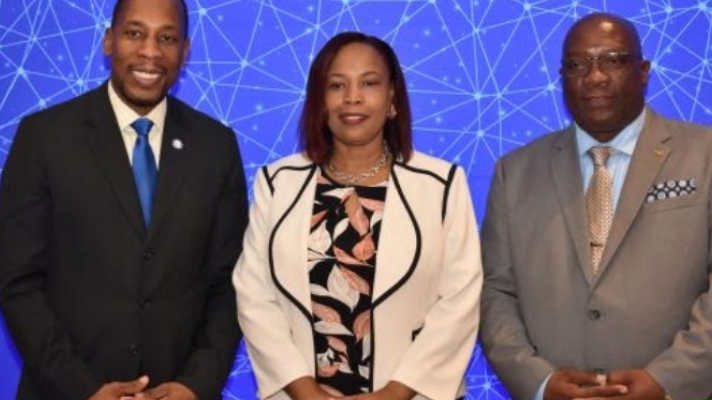 BASSETERRE, St. Kitts, October 08, 2019 (Press Unit in the Office of the Prime Minister) – The Governor of the Eastern Caribbean Central Bank (ECCB), Mr. Timothy Antoine, used his presentation at the opening session of the 2019 National Consultation on the Economy to commend the Dr. the Honourable Timothy Harris-led Government of St. Kitts and Nevis on its strong fiscal measures that led to the Federation becoming the very first independent state in the Eastern Caribbean Currency Union (ECCU) to bring its debt-to-GDP ratio in line with the international benchmark of 60 percent.

St. Kitts and Nevis achieved this important milestone in 2018—12 years ahead of the Organization of Eastern Caribbean States (OECS) target date of 2030.

"The ECCU debt-to-GDP ratio dropped to 68.1 percent at the end of last year from 78.2 percent in 2014. I congratulate St. Kitts and Nevis on being the first independent country in the ECCU to reach this target [of 60 percent]," Governor Antoine said to a resounding round of applause.

Looking ahead, Mr. Antoine expressed strong support for the move made by the Government of St. Kitts and Nevis to explore setting up a Fiscal Responsibility Framework to secure long-term fiscal responsibility and sustainability and support short-term macroeconomic stabilization.

"This framework is not merely about fiscal discipline or fiscal rules, as important as those are. It is more about resilience—the capacity of a country to rebound after a shock or setback. In other words, in the good times you must save for the bad times or the rainy day, as it were. I am aware that the government has begun exploratory work on this issue, and I therefore urge that this work be completed and the requisite framework enacted," he added.

The ECCB Governor indicated that such a framework would include a fiscal watchdog that reports to the Parliament, as is the case in Grenada and will soon be the case in Jamaica, the Bahamas and Barbados.


-30-
Disclaimer: This article was posted in its entirety as received by SKN PULSE. This media house does not correct any spelling or grammatical errors within press releases and or commentaries. The views contained within are not necessarily those of SKN PULSE.