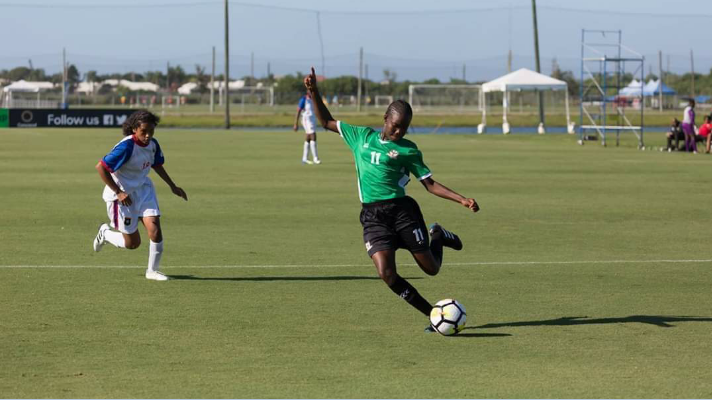 By: T. Chapman
St. Kitts and Nevis wrapped up their final game in the Concacaf Olympic Women's Championship yesterday in grand style by beating Antigua and Barbuda 10-0. They topped the Caribbean Zone Group A, with 10 points from three wins and a draw.
Cloey Uddenberg scored a hat-trick. She found the back of the net in the 8th minute to give SKN the lead early. Uddenberg followed up with a second goal in the 21st minute and then her hat-trick goal in the 36th minute.
Just a few minutes before half time, Captain Phoenetia Browne scored her first goal which came in the 38th minute. She followed up with a second goal in the 48th minute.
Brittney Lawrence (63rd and 71st) scored two goals while Josanna Williams (fourth), Caroline Springer (58th) and Lyanla Bailey-Williams (90th) got the scored one goal each.
At the end of regulation the scoreline was 10-0 in favour of St. Kitts and Nevis.