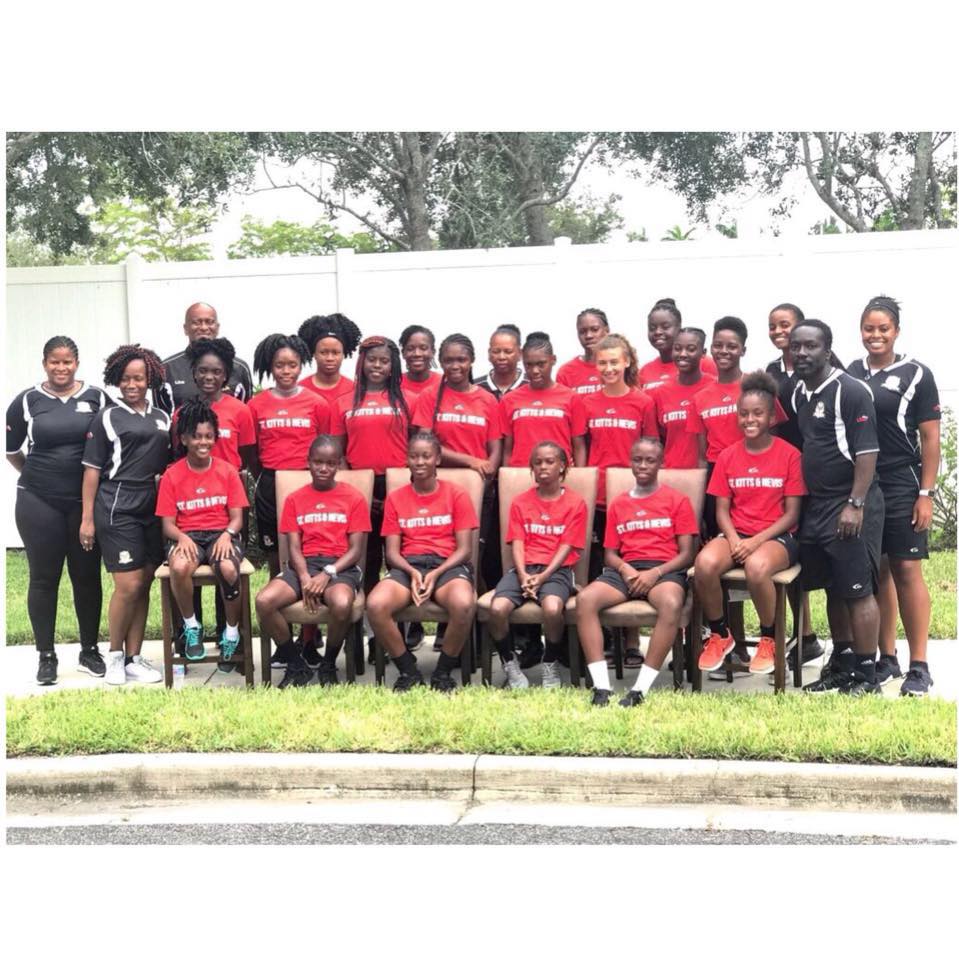 Caption: The St. Kitts and Nevis U-15 Girls Team.
St. Kitts and Nevis Girls Under 15 Team finished 5th in the Concacaf U-15 Females Tournament at Bradenton, Florida, after defeating Anguilla 3-0 on Friday. The team was just a win away from progressing to the next round for the top of the table clash versus Grenada, after losing 2-1 to Martinique on Thursday. Had St. Kitts won that match, they would have topped their group and move on to the next round to face the Grenadians. Despite the loss however, Coach Jeffrey Hazel was extremely satisfied with their performance of the girls, noting that they dominated the match. "We outplayed them, we outshot them but they outscored us," Hazel said. "From all indication, everyone who would saw the match would have told us and told the girls that they would have played an excellent match and an excellent tournament," he added.
As a result, they engaged Anguilla in the consolation match and defeated them 3-1, with a hat trick coming from Ellie Stokes. Stokes ended the tournament as one of the top scorers followed by her compatriots Tishanie Warner who scored three goals. "We are ranked in the top three in terms of goals scored by an individual and in the top four we have Tishanie Warner with three goals.
Overall, Hazel is satisfied how his team ended the tournament. "The tournament for us would have been a positive one. We would have paced 5th out of 16 teams….Overall we would have scored 13 goals and allowed six," the coach said. He added that they would be building on what they would have achieved in Florida and build upon it in preparation for the World Cup. The loss to Martinique is the only defeat the young Sugar Girls endured having pulled off a dramatic 4-3 win over Belize in their first match and a 5-0 trouncing of the USVI.
—END—
Disclaimer