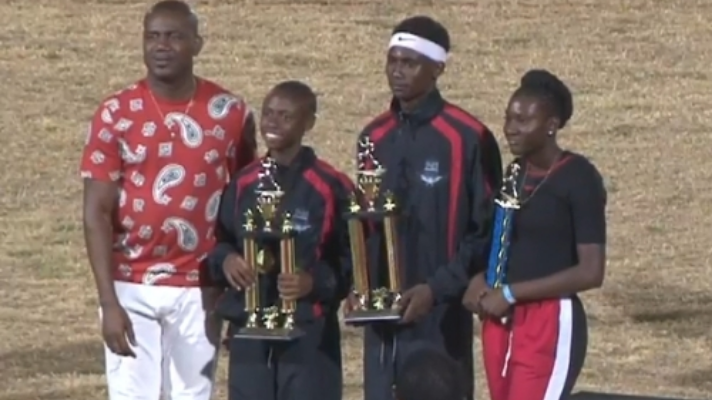 Photo Caption: CEMSS Top Athletes
By: Contributor
#Interschool2019 is over and for the sixth consecutive time, the Charles E. Mills Secondary School soared to victory at the TDC sponsored Interschool Championships held at the Kim Collins Stadium over the weekend, (Friday 29th to Sunday 31st March).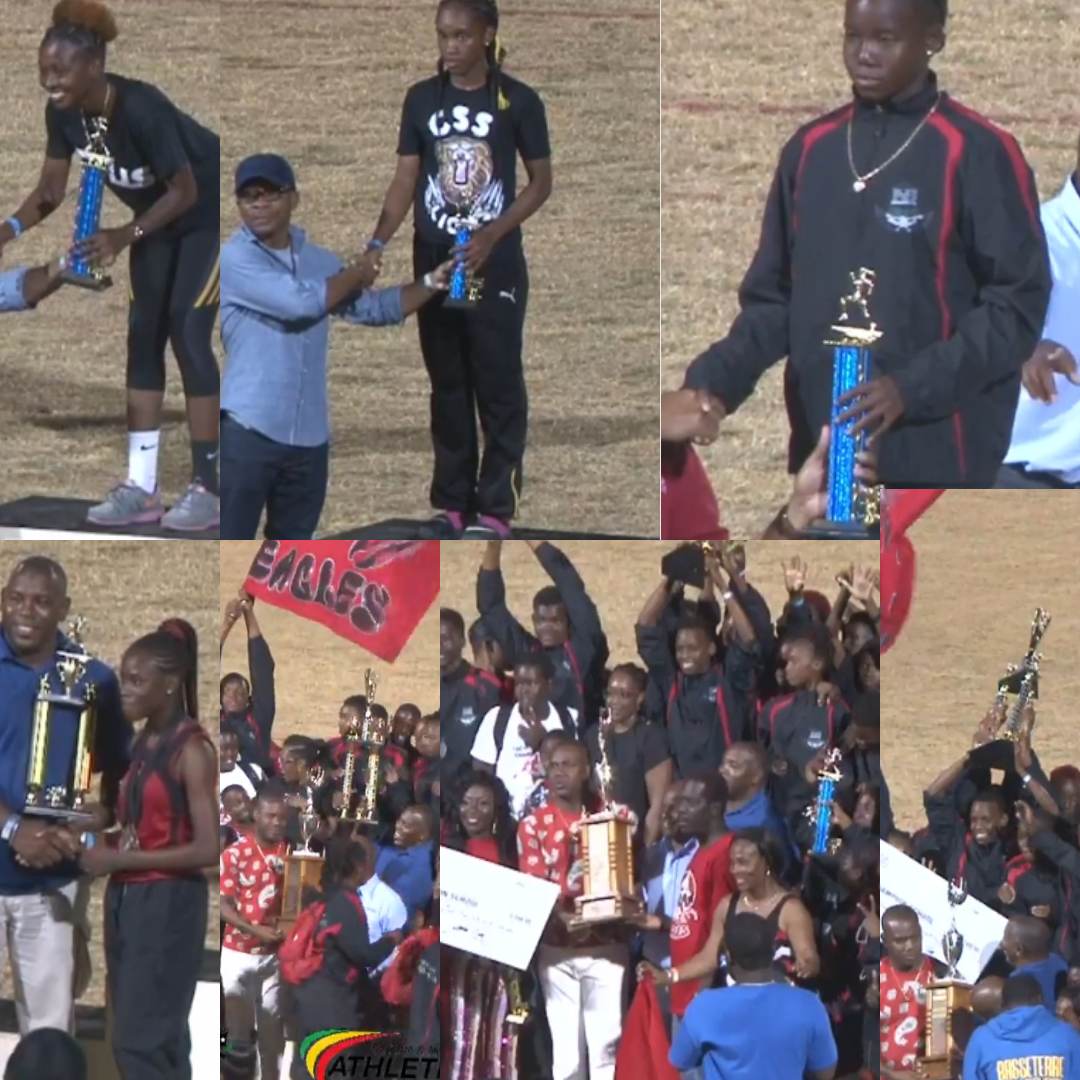 Photo Caption: Snaps of the Presentation of Trophies
Retaining bragging rights as the top school, CEMSS copped 79 medals which included 29 gold, 27 silver and 23 bronze.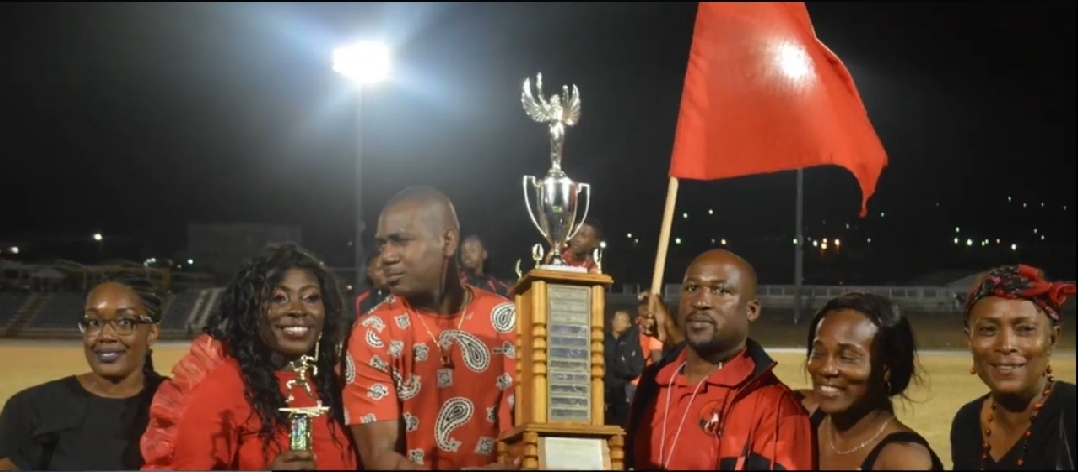 Minister of Sports and area representative for Sandy Point, Shawn Richards presented top athletes and Charles E. Mills Secondary School with their Championship trophy.
The Basseterre High School finished in second place with 24 gold, 25 silver and 14 bronze for a total of 63 medals. BHS increased their gold medal count from last year, by twice the amount.
Copping 21 gold medals, 15 silver and 16 bronze, the Charlestown Secondary School (CSS) placed third with a total medal haul of 52.
Washington Archibald High School finished in fourth spot with 40 medals followed by the Clarence Fitzroy Bryant College with 17 medals in fifth position. Sixth place finisher was Immaculate Conception Catholic School with 7 medals.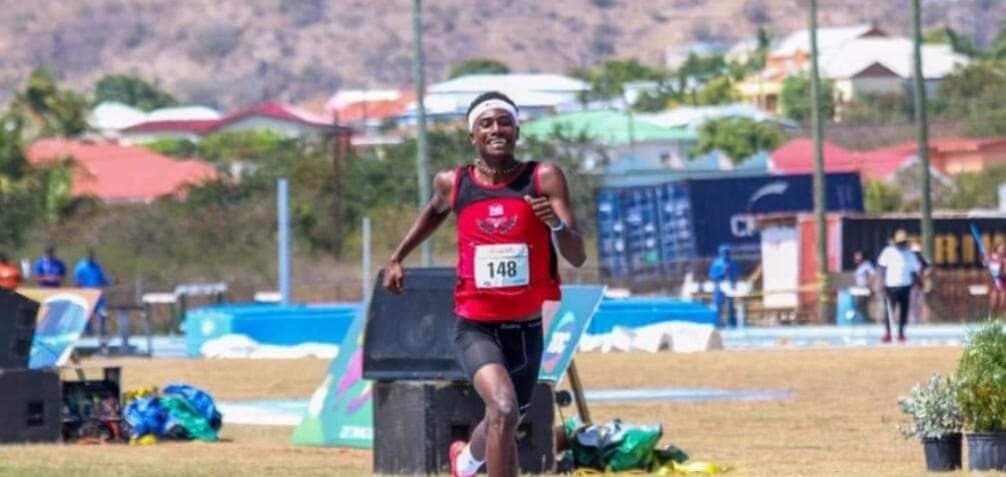 Photo Caption: Sharim Hamilton breaking the U18 400MH record Previous record was 54.25 … New record 53.85
CEMSS, is the winningest school in the history of the championships.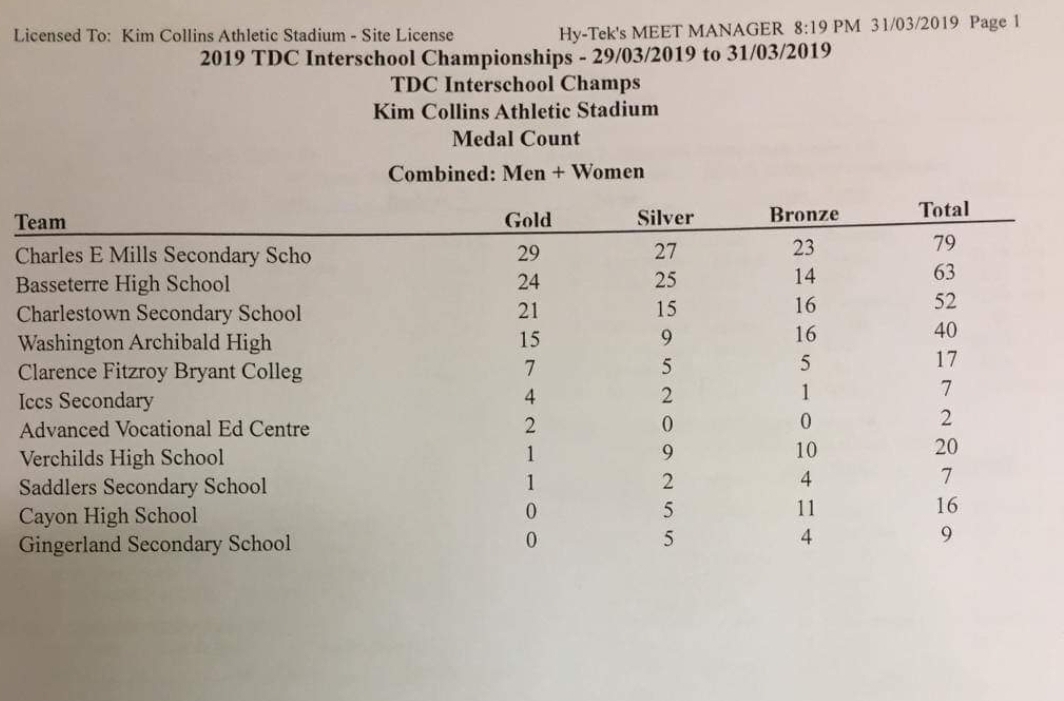 Photo Caption: Final Results, showing medal count