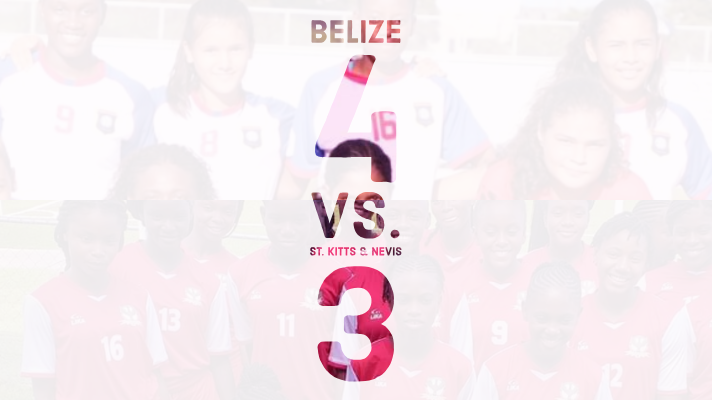 By: T. Chapman
Belize stole Sunday's game against St. Kitts and Nevis in the U-17 regional Championship which was held in Barbados last week, (21-25 August).
An early push by the Sugar girls in the first half had Belize trailing 2-0 to St. Kitts and Nevis. Claxton and Stokes were the two goal scorers in the first half for St. Kitts and Nevis.
In the second half, Katie Jones took control of the game which caused the St. Kitts and Nevis defense to collapse. Jones scored all 4 goals, securing a 4-3 final result.
Belize scored twice in the first five minutes of the second half. The Kittitian goalkeeper misread the third goal and the entire defense was caught sleeping on the fourth, allowing Jones to walk the ball into the net.
St. Kitts and Nevis came back late for a third goal by Warner, but two point-blank efforts at the end by Ellie Stokes were denied.
Belize captured one of the last four slots in next year's CONCACAF Championship. Barbados and Belize were tied at the end of the round with Belize advancing on goal difference.