Basseterre: St. Kitts, Tuesday, May 23, 2023:​ Acknowledging its contribution to the children of St. Kitts, the principal and staff of the Beach Allen Primary School commenced celebratory activities marking the institution's 31st year of service to educating the nation's children. The school launched the celebration at a ceremony on Monday, May 22, 2023 under the theme 31 years of Fostering Resilience and Sustainability through Quality Education.
Minister of Education, Hon. Dr. Geoffrey Hanley saluted the school's administration as well as teachers past and present for their fundamental role in shaping and guiding the nation's future.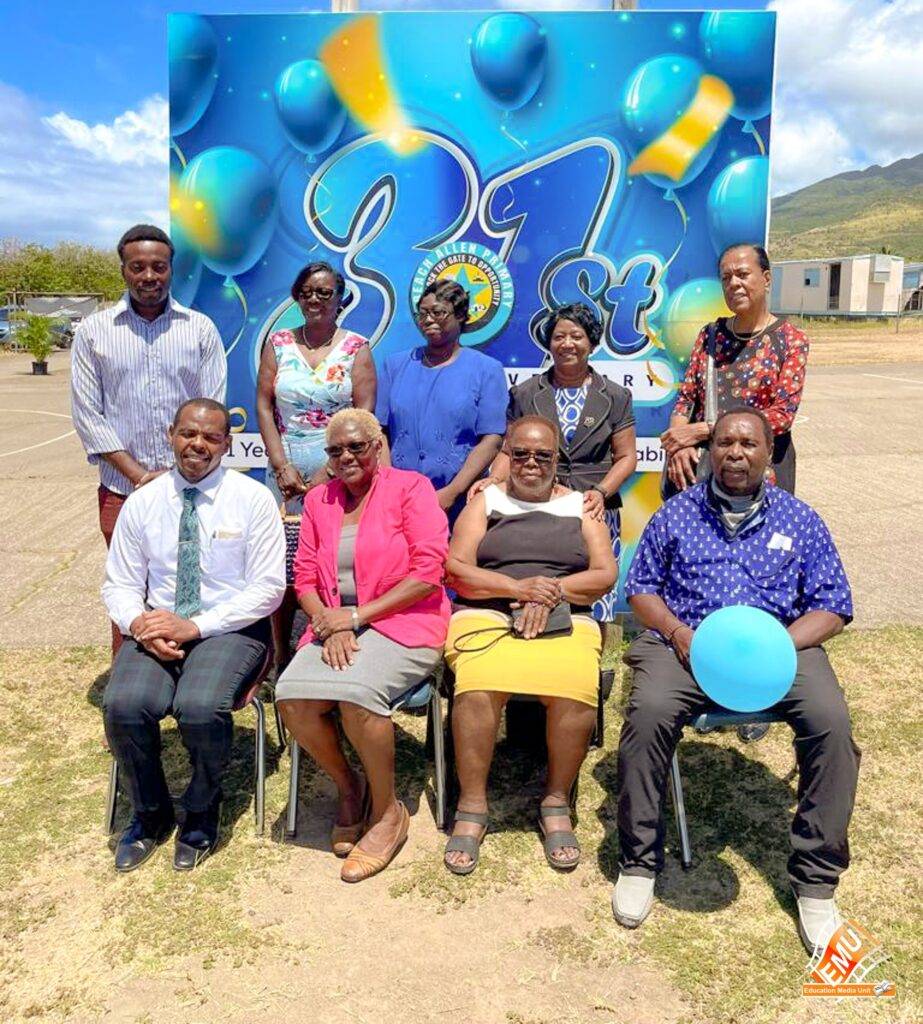 "Founded more than three decades ago, beach Allen Primary school has been an institution committed to providing the best possible education to young minds. Throughout the years we have upheld a tradition of excellence shaping the next generation of leaders, thinkers and innovators. It fills me with pride to say that our school has always placed a high value on the holistic development of our students. We have always strivedto create a safe and nurturing environment that promotes love for learning, enables creativity and fosters personal growth," the Minister stated. "As we look back on the last 31 years of Beach Allen Primary School we see the tireless efforts of our teachers, supportive staff and administrators who have worked diligently to ensure our students success. We must acknowledge and appreciate their contribution to making Beach Allen Primary School one of the best primary schools in the Federation."
Principal, Ms. Jameilia Browne in brief remarks recounted the pivotal role played by the institution in shaping the lives of students.
"Throughout this remarkable period we have witnessed the transformative power of education and its profound impact on our students, our communities and this entire Federation on a whole. Education is the key that unlock the doors of opportunity which is resounded in our school motto which states 'Unlock the Gates to Opportunity'. It's [education] a fundamental right and an essential pillar for progress and development. In these 31 years we have seen countless students walked through our doors. They came filled with dreams, hope and aspirations. We have witnessed their growth, their triumphs and their achievements,"expressed Ms. Browne.
Noting that quality education surpasses the classroom Ms. Browne elucidated, "Through our commitment to quality education we have not only equipped our students with knowledge and skills but also nurture their character, their values and their responsibilities. We have instilled in them [students] a passion for lifelong learning and a thirst for knowledge that will accompany them throughout their lives. Our focus on sustainability and resilience goes beyond the classroom; we recognize that education must prepare individuals to thrive in a rapidly changing world, to adapt to new technologies and challenges and to contribute meaningfully to their communities,"
Upcoming activities surrounding the observance of the 31st anniversary include; know my School Quiz on Tuesday 23 May; Creative Hat Day on Thursday 25 and Anniversary Day church service on Sunday, May 28 at the Antioch Baptist Church.