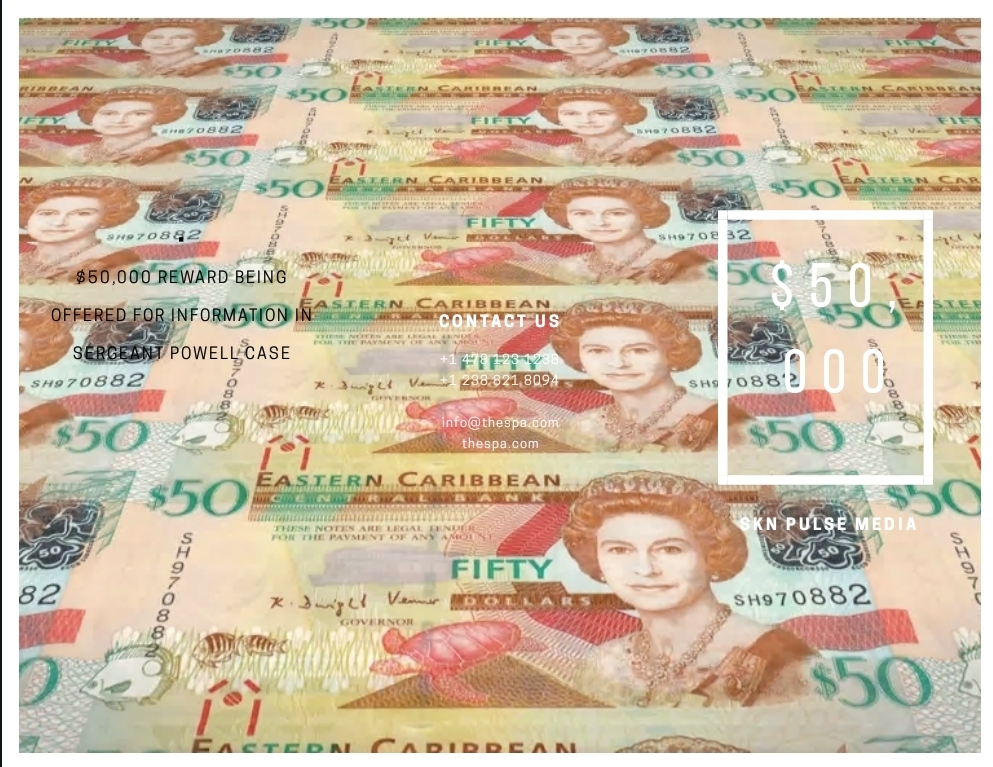 Basseterre, St. Kitts, August 20, 2018 (RSCNPF): The Royal St. Christopher and Nevis Police Force is offering a reward in the sum of EC$50,000 in an effort to solicit information that may lead to the arrest and successful prosecution of the person(s) responsible for the death of Police Sergeant Leon Powell.

Commissioner of Police, Ian Queeley, made the announcement following a press briefing in Nevis on Sunday, August 19. Commissioner Queeley and other members of the High Command were in Nevis meeting with the Police Officers there following the death of their colleague. A similar meeting was held in St. Kitts on August 18.
Sergeant Powell owned and operated a bar in Newton Ground. At about 1 a.m. on Saturday 18, 2018 Police received a report of an armed robbery in Newton Ground at his bar. Investigations so far have revealed that two armed, masked men entered the bar and demanded money from him. A struggle ensued between Powell and one of the armed men and one of them shot Powell several times about the body. He succumbed to his injuries at the scene.

On Saturday, August 18, 2018 the Commissioner delivered an address to the citizens of St. Kitts and Nevis in which he appealed for assistance in bringing to justice the person(s) responsible and pledged that the Police Force would find the perpetrators. He said that he considered this to be an attack on the entire organization.
Anyone who may have information that can move this investigation forward is asked to call any Police Station or the Violent Crimes Unit at 467-1887, 467-1888, 662-3468.