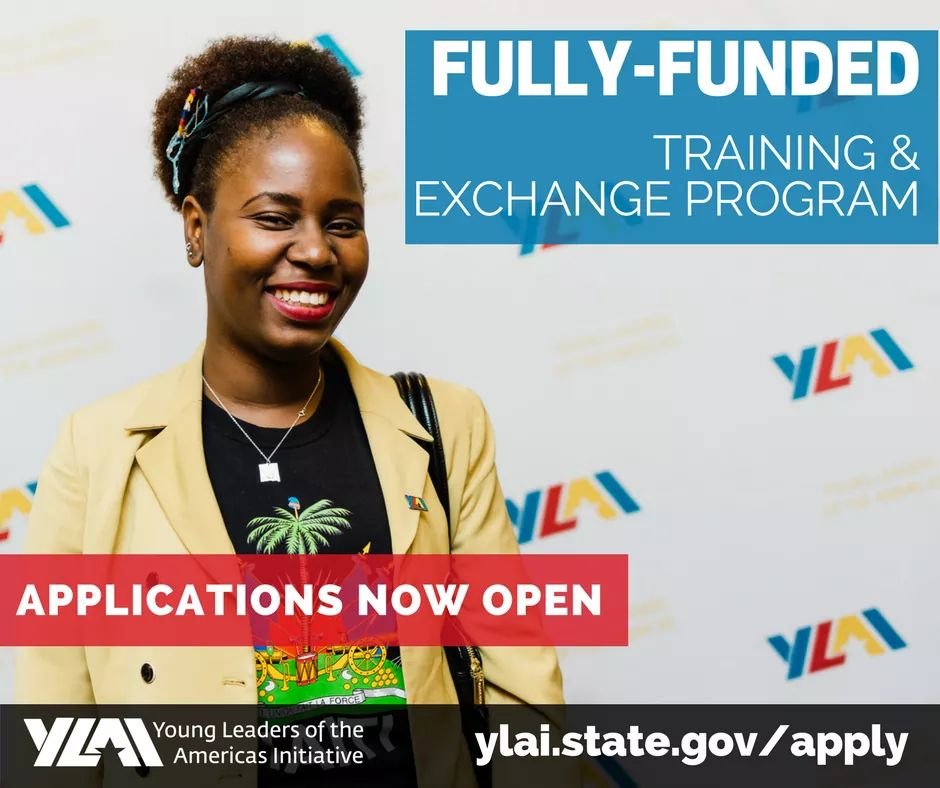 SKN PULSE – Entrepreneurs of the Eastern Caribbean can now apply to be apart of the 2018 YLAI cohort.
A facebok post issued by the United States Embassy, (Barbados) stated "we're pleased to announce that applications to the Young Leaders of the Americas Initiative Professional Fellows Program (YLAI) are NOW OPEN!"
The fully-funded fellowship will allow the 2018 participants to travel to the United States for five weeks to strengthen their capacity to launch and advance their entrepreneurial ideas, build networks, and create lasting partnerships. Fellows will also contribute to social and economic development in their communities.
For more information visit ylai.state.gov/apply to learn more about the program and the requirements. Applications close on March 4 at 23:59 hrs. GMT-5
Click for Promotional Video