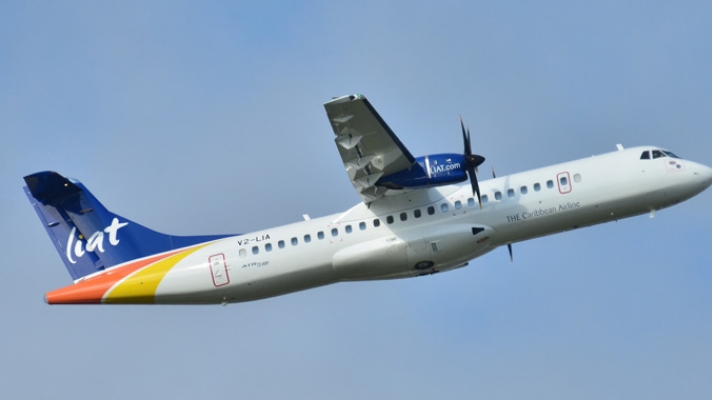 210/2019

Basseterre, St Kitts, March 11, 2019 – Will St. Kitts and Nevis' Prime Minister and Minister of Finance, Dr Timothy Harris who has boasted that "surpluses and surpluses are in the St Kitts and Nevis Treasury" make a commitment to make US$389,691 to LIAT? Dr Harris has until March 15 to advise of his decision.
Dr Harris is on record of refusing to give LIAT one red cent.
In July 2018, Prime Minister of Antigua Gaston Browne revealed that the government of St. Kitts and Nevis headed by Dr. Timothy Harris is still not ready to contribute to LIAT's survival.
"Unfortunately, we have not had a commitment yet from my dear friend comrade Harris of St. Kitts and Nevis, but I hope he'll understand the need for us to keep LIAT in the air," Browne told radio listeners in July 2018.
According to CMC, shareholder governments of the cash-strapped regional airline are meeting in Barbados today Monday, 11 March 2019 to discuss the financial crisis facing the Antigua-based airline.
Prime Minister Dr. Ralph Gonsalves of St Vincent and the Grenadines said that the "urgent meeting" to be attended by the airline's management and the trade unions representatives had been mandated by LIAT shareholders at a meeting held in Kingstown over the last weekend.
"I have already secured the personal commitment of the three leaders of the main unions including LIALPA (Leeward Islands Airline Pilots Association), the pilots' unions, based in Antigua and Barbuda," he told Parliament on Monday, adding that the Bridgetown talks is vital meeting in the further progress of the amended restructuring option.

The Barbados meeting comes as Caribbean countries are being asked to contribute a total of US$5.4 million in emergency funding need to keep the airline in the sky. At the same time, 11 destinations have been given until Friday, March 15 to respond to the airline's minimal revenue guarantee (MRG) proposals.
Gonsalves said that countries, including the four major shareholders – Antigua and Barbuda, Barbados, Dominica and St. Vincent and the Grenadines – along with Grenada, have agreed to contribute to the US$5.4 million.
Barbados, which has the 116 weekly departures, the highest by LIAT, is being asked to contribute US$1.614 million, while Antigua and Barbuda, which has 69 departures, will contribute US$960,310.
Dominica is being asked to contribute US$347,938 in light of its 25 weekly flights, St. Vincent and the Grenadines with 52 departures per week will contribute US$723,711 while Grenada, which has 35 LIAT departures per week, is being asked to contribute US$487,113.
Gonsalves told legislators that said these five countries constitute the "A Group" and that while no other government has come forward in the face of the crisis, the shareholder governments are targeting a further three, namely Guyana, St. Kitts and Nevis and St. Lucia, for contributions of US$292,280, US$389,691, and US$584,536, respectively.
Gonsalves told lawmakers that LIAT's shareholder governments have asked the airlines to refine the US$5.4 million request.
Monday's ministerial statement came on the heels of the meeting in St Vincent that was attended by Antigua and Barbuda and Barbados prime ministers, Gaston Browne and Mia Mottley.
Disclaimer
*This article was posted in its entirety as received by SKN PULSE. This media house does not correct any spelling or grammatical errors within press releases and (or) commentaries. The views contained within are not necessarily those of SKN PULSE.