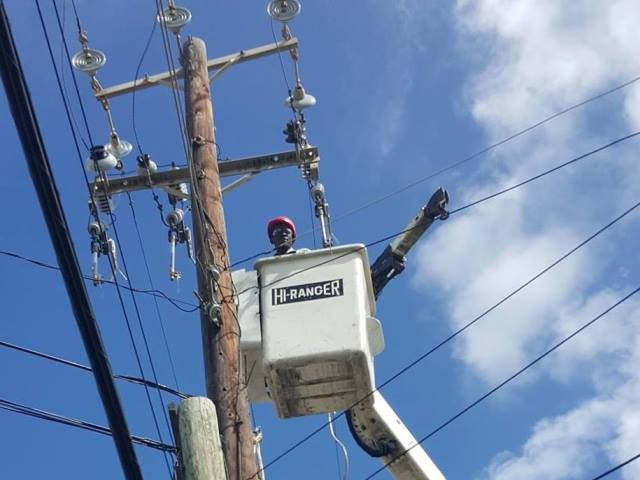 On Saturday 20th April a technician from our sister company GEBE (St. Maarten) flew in with the Meggar cable fault detection system and was joined by another technician on island. Both worked alongside technicians from our own cable and maintenance crew in identifying the exact area of the fault. The loaner unit became necessary after our own unit failed earlier this year and the new unit is currently being manufactured and expect to be at SKELEC in a few weeks.

After nearly six hours of tracing the area between Keys and Cayon the fault was found. Repairing the fault which is close to the Scenic railway lines in Keys is scheduled to take place yesterday Tuesday April 23. Repair was completed late afternoon, and the reconfiguring of the network expected to be done with minimum interruption to customer supply.
Once this is completed our engineers will begin scheduling the necessary upgrading of the overhead local network in the area, which will become better equipped to handle heavy load, if our underground cable is to fail in the future.

SKELEC will continue to work on upgrading our network throughout the island as it has been doing so for the past years.
We regret the inconvenience to our customers who have experienced loss of electricity supply due to this fault on the network as we to continue to work at improving the service we offer to all our consumers.
#ends#
Disclaimer

*This article was posted in its entirety as received by SKN PULSE. This media house does not correct any spelling or grammatical errors within press releases and (or) commentaries. The views contained within are not necessarily those of SKN PULSE