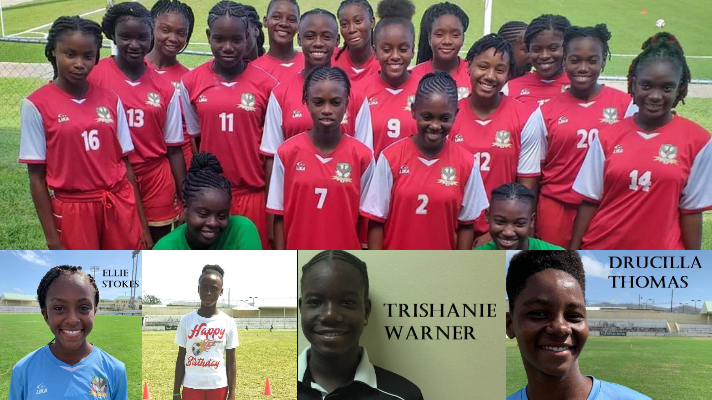 By: Tito Chapman
Team St. Kitts and Nevis off to a winning start: In their first encounter of the Women's U17 2020 CONCACAF Qualifiers, Sugar Girls earned an emphatic 10-0 victory over the United States Virgin Islands at the Wildey Astro Turf Stadium earlier this evening, Wednesday 21 August.
Stamping their authority early, Jahzara Claxton fueled the start of an impressive half of football by the team as they outplayed the United States Virgin Islands.
Two goals from Claxton, a hat-trick from Stokes and a goal from Thomas and Warner gave Sugar Girls a 7 goal margin going in the half: SKN 7 – USVI 0.
In the second half, the US Virgin Islands played more aggressively. However, St. Kitts and Nevis were able to hit the back of the net three more times. Stokes scored two of the three goals while Warner scored the 10th goal in the final minutes of the game.
Stokes was the top goal scorer for St. Kitts and Nevis with five 5 goals. Warner and Claxton scored 2 each and Thomas scored one, (1) goal.
St. Kitts and Nevis will face Barbados on Friday 23 at 7:00 p.m.