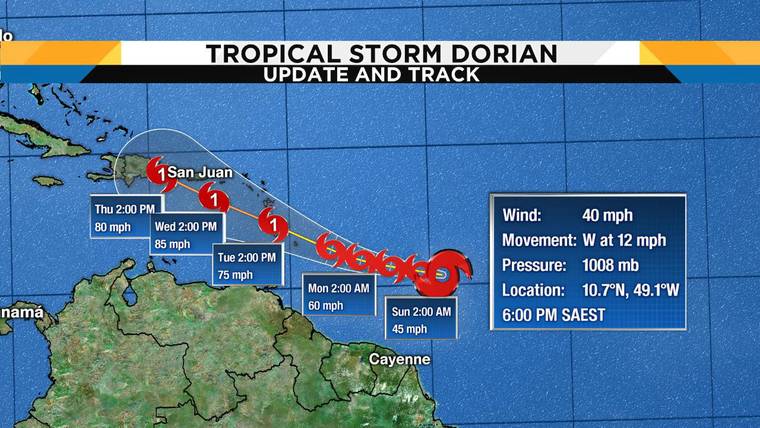 By: T. Chapman
Tropical Depression number 5 has been upgraded to Tropical Storm Dorian, the fourth named storm of the 2019 Atlantic Hurricane Season.
It is expected to grow near hurricane strength as it approaches the Lesser Antilles Tuesday, according to the National Hurricane Center's 5:00 p.m. forecast.
The storm is heading westward through Saturday night.
Dorian will make a slight turn to the west to northwest on Sunday and is expected to maintain that track through Tuesday as it approaches the Lesser Antilles.
The latest track update by the National Hurricane Center shows Dorian strengthening to a Category 1 hurricane by Wednesday as it moves into the warm water of the Caribbean Sea and wind shear begins to lessen.
Meteorologists at the National Hurricane Center have mentioned to monitor the system closely, as it could be near hurricane strength closer to the Leeward Islands.