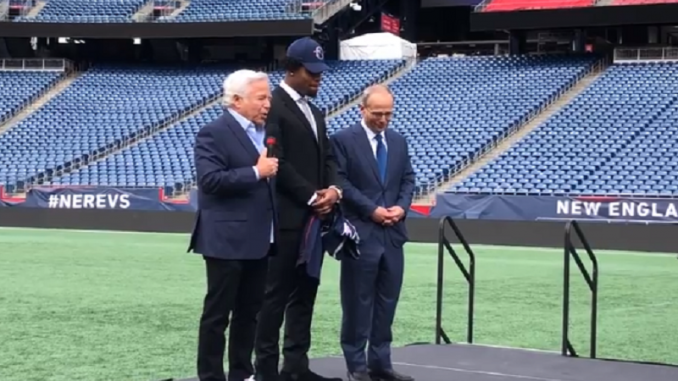 FOXBORO — Patriots first-round pick N'Keal Harry was formally introduced to the media yesterday Thursday, 9th May, after being selected as No. 32 overall player in last month's NFL draft.
In giving remarks, Owner Robert Kraft noted how impressed the organization was with Harry's background.
The most exciting part of the year for me always starts with draft weekend. It's the beginning of an exciting new year.Our family is privileged to have this experience 26 times. This young man here has a beautiful smile.
Harry is the first player from St. Vincent [and the Grenadines] to be drafted to the NFL.
Kraft is very much impressed with his background and the fact that N'Keal's last name is Harry. Harry is Kraft's dad of blessed memory first name as well as first grandson.
I know good things are going to come from Harry.
In Harry's career at Arizona State, he amassed 213 receptions for 2,889 yards and 22 touchdowns.