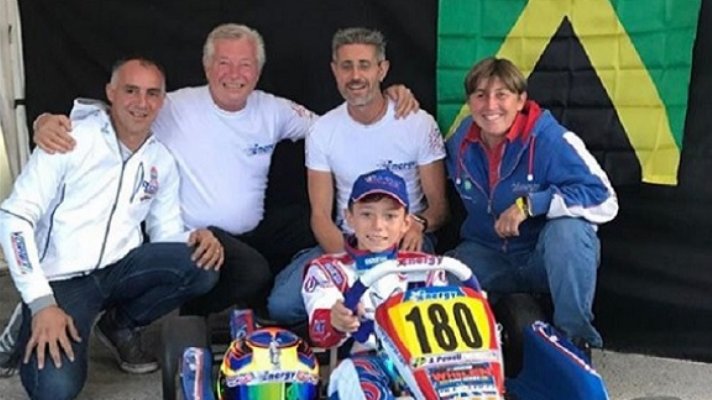 Sourced Photo
By: Contributor
Jamaican Alex Powell, an Eleven-year-old karting protégé has created history by becoming the first Jamaican to sign with a Formula 1 (F1) team, the pinnacle of motorsport worldwide.
An official announcement of signing was made on Thursday 4th April on Mercedes F1 Twitter page.
12-year-old Italian Andrea Kimi Antonelli was also signed by Mercedes F1.
According to the German manufacturer Antonelli and Powell, who lives in Trinidad, will join Esteban Ocon and George Russell in the junior programme.
Young Powell started kart racing with the Trinidad and Tobago Karting Association in 2016 and quickly went on to dominate many championships worldwide.
Introducing the two youngest members of the Mercedes junior programme… Andrea Kimi Antonelli – 12 years old, Italy Alex Powell – 11 years old, Jamaica. The boys are both racing in karting this year and we can't wait to follow their progress.
According to reports, Antonelli was already in Mercedes' support system but it was always kept low-profile until Thursday. The Italian won the WSK Champions Cup in 60 Mini with Rosberg Racing Academy and was third in the Masters Series.
Powell is a new intake with the Jamaican joining at the start of 2019 after winning the WSK Final Cup in 60 Mini category.
Powell is competing in the Mini class of WSK Euro Series with Energy Corse – a former team of Toro Rosso F1 driver Alexander Albon.