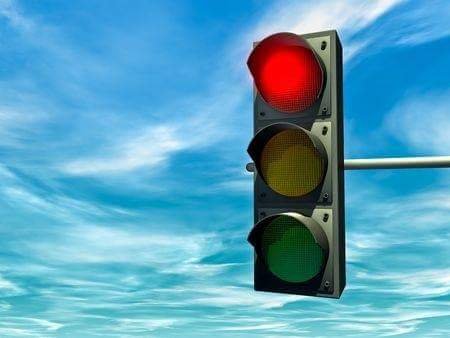 THINGS TO KNOW ABOUT THE NEW SIGNALISED INTERSECTIONS which are:
Fort and Cayon Street
Wellington Road and Cayon Street
Fort Street and the Bay Road
RIGHT TURN RESTRICTIONS
With the introduction of Traffic lights at these intersections, it has become necessary to restrict right turns into the following streets, to facilitate the smooth flow of traffic:
i. Victoria Road from Cayon Street.
ii. Rosemary Lane
iii. West Independence Square St. from Cayon St.
iv. Wellington Road from Pond Road.
v. Cayon Street from New Street.
vi. Stainforth St. from Pond Road.
vii. Bay Road from West Square St.
viii. Burt Street from Cayon St.
ix. Hart Street from Cayon Street
PARKING RESTRICTIONS
Parking has also been restricted along portions of the streets leading to these signalized junctions. Yellow markings have been placed in these areas to indicate the restricted parking portions. Vehicles parked in these restricted areas are likely to impede the smooth flow of traffic and will therefore be subject to parking fines or to be towed away at the owners' expense.
PEDESTRIANS
Pedestrian crossings and walk signals have been installed at the above-mentioned junctions. Pedestrians are required to cross the road in the vicinity of the Traffic Lights, only on these pedestrian crossings, and only when given the signal to cross. Failure by a pedestrian to cross on the cross walk or only when signaled to cross, can result in bodily injury from passing vehicles or prosecution, with fines up to $500.00.
TURNING LANE
A third lane has been installed on the Bay Road at the junction with Fort Street. This additional lane will be used as a turning lane for traffic turning into Fort Street from east along the Bay Road. Motorists turning right will be expected to enter the lane at the designated entrance and wait behind the stop line until the light indicates green to turn or it is clear to proceed.
ENTRY TO/EXIT FROM SERVICE STATION
Access to the Central Service Station will be as follows:
i. Left turn ONLY from Cayon Street.
ii. Left or right turn from Victoria Road
Exit:
i. Left turn ONLY on to Cayon Street
ii. Left turn ONLY on to Victoria Road
SIGNAL LIGHT DEFINITIONS
Motorists are required to comply with the directions given by the signal lights as follows:
(a) Vehicular traffic facing a green signal light may proceed straight through or turn right or left unless a sign or marking prohibits either such turn or straight through movement,
(b) a green arrow, the driver shall turn in the direction indicated by the signal;
(c) Vehicular traffic facing a steady yellow signal is thereby warned that the related green light is being terminated or that a red indication will be exhibited immediately thereafter.
(d) a steady, circular red light, the driver shall bring the vehicle to a stop at or before he arrives at the limit line in that intersection;
(e) When a yellow light is flashing, drivers of vehicles facing such signal may proceed through the intersection or past such signal with caution, giving way to pedestrians.
(f) a flashing red light, the driver shall stop, then proceed using the rules of an intersection where traffic lights are not in operation. Pedestrians must be given the right of way.
JUNCTION BOXES
These are road control measures designed to prevent obstruction and congestion at junctions. They are indicated by a criss-cross grid of diagonal painted yellow lines. Vehicles shall not enter the area so marked unless they can exit, or, if turning, to await a gap in the oncoming traffic flow.
Motorists found violating these junction boxes are liable to be prosecuted or ticketed.
REVERSED TRAFFIC FLOW DIRECTION
Traffic flow direction on Losack Road will be reversed, that is, traffic will be permitted to flow westwards only, or towards Victoria Rd direction. This change in flow direction will enable
motorists traveling from east of Victoria Road to access said road, since right turns from Cayon Street will be restricted.
EMERGENCY VEHICLES
Notwithstanding the operation of signals lights at an intersection, Emergency Vehicles using lights and sirens are exempted from the provisions of the regulations. Therefore, they are NOT required to stop on a red light. Motorists are therefore required to draw up as close as possible to
the left of the road and stop, leaving sufficient space in the center for the passage of these vehicles. A failure by motorists to comply with this provision may result in prosecution or the motorist ticketed. Pedestrians likewise, must give way to emergency vehicles.
CONCLUSION
The operation of the signal lights at these junctions will be in effect shortly and motorists and pedestrians are asked to acquaint themselves with the rules of the road at signalized junctions and to exercise extra caution and comply with all directions given by traffic signs and signals or Police Officers and Traffic Wardens who will be on hand to assist.