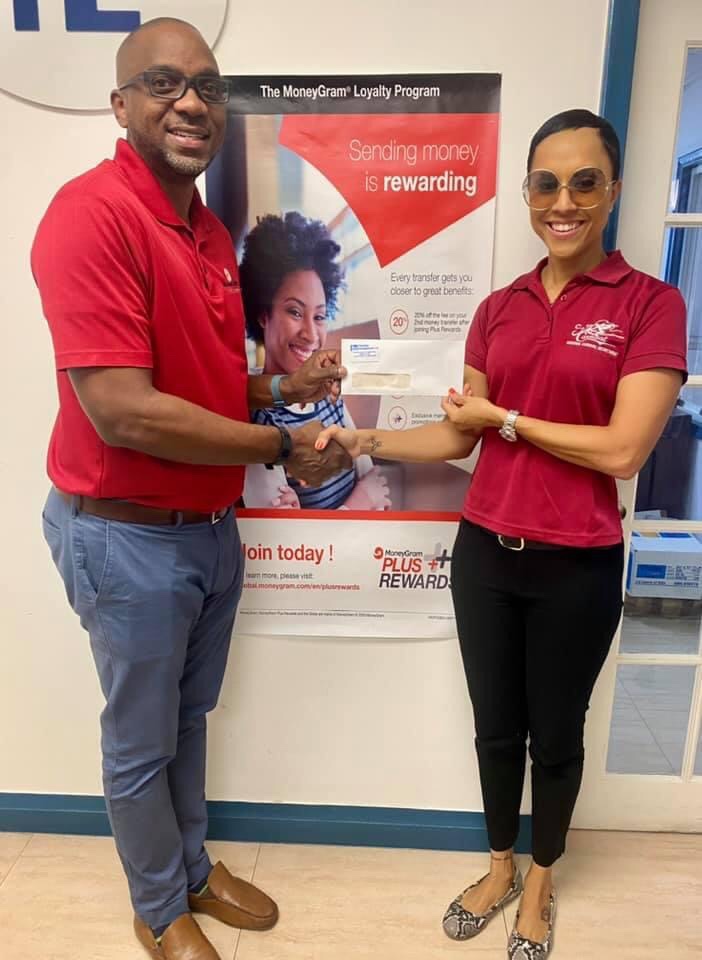 Moneygram joins the growing list of Corporate Sponsors as a Silver Sponsor of Sugar Mas 49.
In a brief sponsorship handing-over, Damion Hobson representing Fidelity Management, local agent of Moneygram, indicated that Moneygram and Sugar Mas 49 had something unique in common as both organizations are about bringing people closer together even while physically apart. "National Carnival touches many people and it is exciting for us to come on board as a Silver Sponsor for the first time".
Shannon Hawley, Chair of the SKNNCC indicated that despite the current pandemic, the Committee greatly appreciated the fact that new Sponsor's such as Moneygram have come on board to assist with the successful staging of Sugar Mas 49, Virtual Experience.
"The SKNNCC has a mandate to grow National Carnival and is working assiduously to ensure that Sugar Mas 49, Virtual Experience will leave a lasting impression on a local, regional and international audience. Your sponsorship is important to the success of Sugar Mas and as a sponsor we thank you for understanding the overall impact of Sugar Mas on our Federation".
Sugar Mas 49 live virtual events continue on Saturday 21st November with the hosting of Proud Sounds Calypso Tent. The Calypso Tent Virtual Series will be streamed via the SKNCarnival's Social Media Pages as well as ZIZ TV and Radio.