NIA CHARLESTOWN NEVIS (August 01, 2023)- Government officials and parliamentarians on Nevis joined relatives and friends of the victims of the M.V. Christena disaster to pay their respects during a solemn memorial service held on the Hamilton House grounds on Tuesday, August 01.
The service commemorated the 53rd anniversary of the sinking of the inter-island ferry on August 01, 1970, when more than 200 nationals were lost, the majority of whom were Nevisians.
Her Honour Mrs. Hyleeta Liburd, Deputy Governor General for Nevis, the Honourable Mark Brantley, Premier of Nevis, and Hon. Michelle Slack Clarke, President of the Nevis Island Assembly, were among those who laid wreaths at the base of the M.V. Christena Memorial, located on the Charlestown waterfront.
During the service, chaired by Mrs. Marjorie Brandy, the names of 233 victims were read aloud and three survivors were acknowledged and bestowed memorial flower pins. Pastor Arthur Freeman delivered the invocation, while Reverend Cecele Brown rendered the sermonette. The Worship Team of the Bath New Testament Church of God and the Nevis Christian Council led the hymns and a special rendition.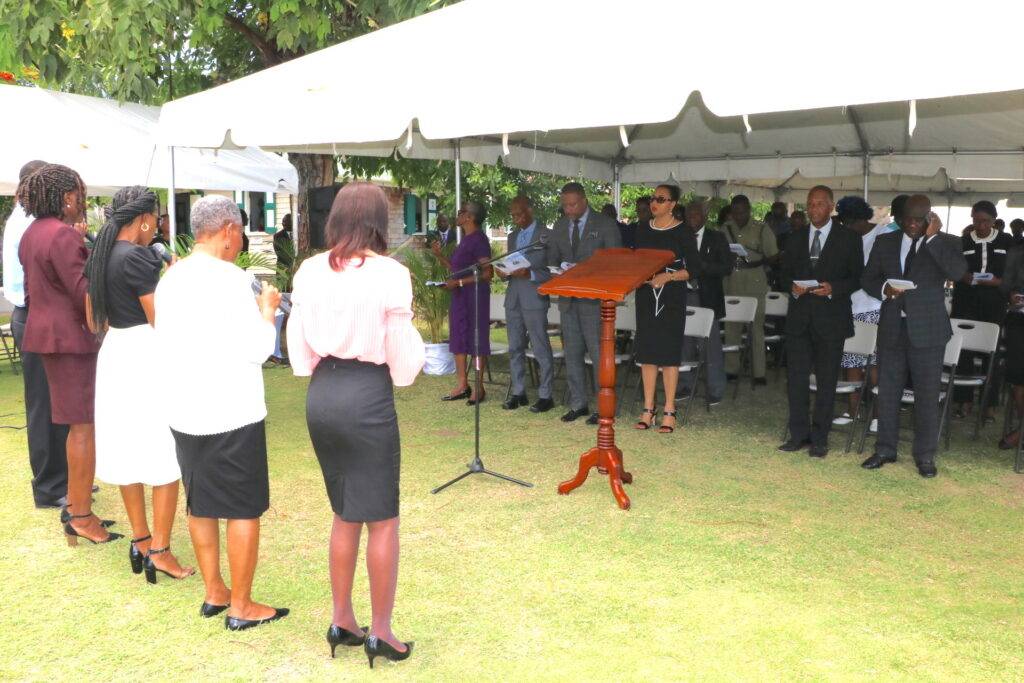 Following the service the Honourable Premier posted a tribute on social media:
"Today we remember the 233 souls who perished in the Christena Disaster on August 01, 1970, some 53 years ago. We remember their families and loved ones who were left to mourn. We remember the survivors who carry the scars of that tragedy to this day. We thank God for comforting those who still mourn and for strengthening us as a Nation and a people."
At his monthly press conference on Monday, July 31, the Premier also spoke to the impact the disaster had on Nevisians, many of whom lost several family members onboard the fateful vessel that August weekend.
"That was the largest single tragedy that befell us in modern times here in St. Kitts and Nevis. Hundreds of persons perished. A lot of families were traumatized. A lot of families lost parents; many families lost multiple members of their families. It was a holiday and the boat, we're told, was overcrowded as they were coming from St. Kitts to Nevis…We lost a significant number of people that day.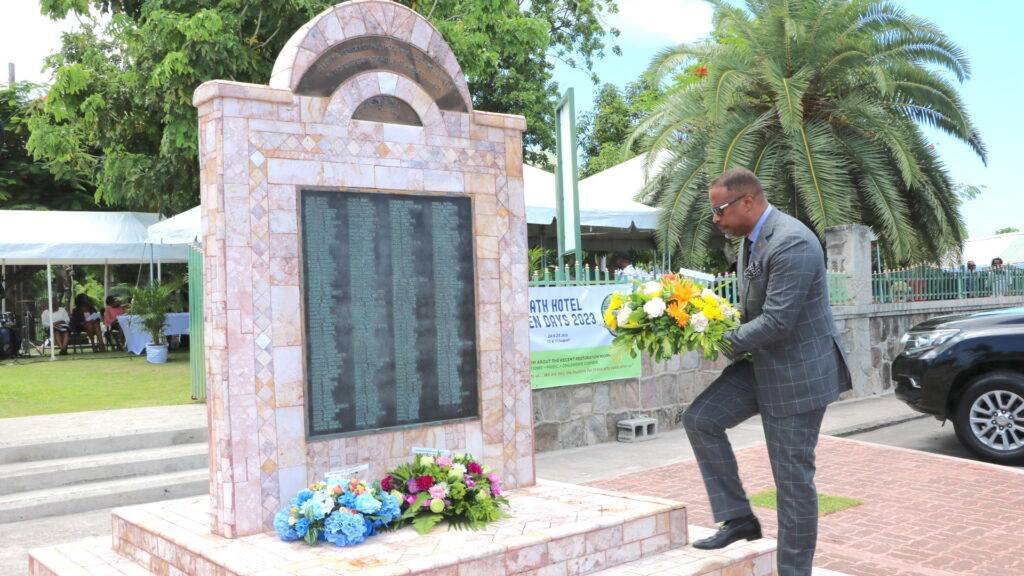 "I believe that while some has been said about Christena, the whole story has yet to be told in terms of the social trauma that it created. Imagine one day you woke up and mommy, daddy, uncle and aunt, all of them perished. Some families were torn asunder because children were left to be sent to various family members to be raised. One child one place, one child another place etcetera."
He made the point that as a result of that boating tragedy, the Federation has implemented a number of maritime regulations intended to safeguard the public as they travel between the islands via the sea.
END