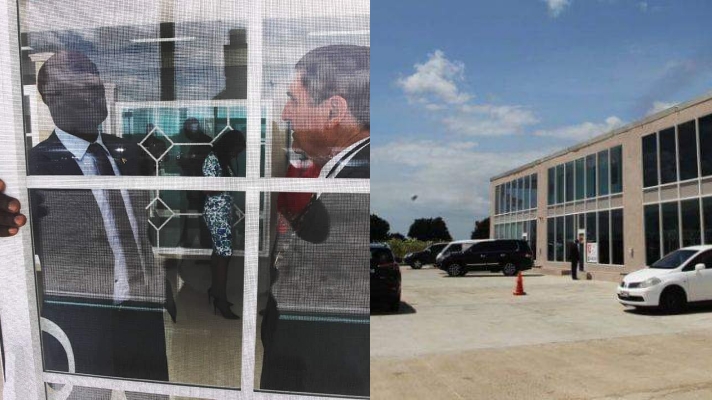 201/2019
By: Erasmus Williams
Basseterre, St Kitts, March 5, 2019 – Ten persons have lost their jobs in St Kitts after Domus, manufacturers of doors and windows on the old sugar factory compound in Basseterre, transferred a major portion of its operations from St Kitts to Trinidad.
The company recently opened a TT$50 million factory and showroom located at 57 Factory Road, Chaguanas in Trinidad.
Domus' manager in St Kitts, Mr. Oswald Martin Tuesday confirmed that the company which began operations in St Kitts in 2007, has transferred its manufacturing operations on a phased basis from St Kitts to the Trinidad factory in 2018 which is now fully operational.
"The windows and doors are now manufactured in Trinidad and shipped to St Kitts. The hand railings and PVc shutters are being made in St Kitts," said Martin in a telephone interview Tuesday.
He confirmed that ten persons have lost their jobs with the company.
"Our local staff here in St Kitts are in Trinidad conducting training there," Mr Martin disclosed.
Terrence Ortt, an engineer from Canada, founded Domus in 2006. His first foray into the Caribbean market was in St Kitts, where he opened a factory in early 2007.
By 2011, the company had outgrown its start-up factory. On a visit to Trinidad, he met with businessman Arthur Lok Jack, who outlined the advantages of manufacturing in Trinidad. Lok Jack directed Ortt to InvesTT, who facilitated the company's expansion into Trinidad.
In 2018, manufacturing operations were transferred on a phased basis from St Kitts to the Trinidad factory, which is now fully operational.
Ortt said that the state-of-the-art factory has been configured to produced the company's broad product line with "optimal quality and efficiency," aided by a highly sophisticated computer integrated manufacturing system.
Domus's inventory includes exterior windows, doors, handrails, pergolas (a type of gazebo), decking, fencing and demerara windows.
Photo 1 – The Domus Caribbean uPVC Solutions compound at Factory Road, Chaguanas, Trinidad . Photo by Lincoln Holder
Photo 2 – Trinidad and Tobago's Prime Minister Dr Keith Rowley (left) chatting with CEO of Domus Caribbean uPVC Solutions, Terrence Ortt following the official launch of the facility at Factory Road, Chaguanas. Photo by Lincoln Holder
Disclaimer
*This article was posted in its entirety as received by SKN PULSE. This media house does not correct any spelling or grammatical errors within press releases and (or) commentaries. The views contained within are not necessarily those of SKN PULSE