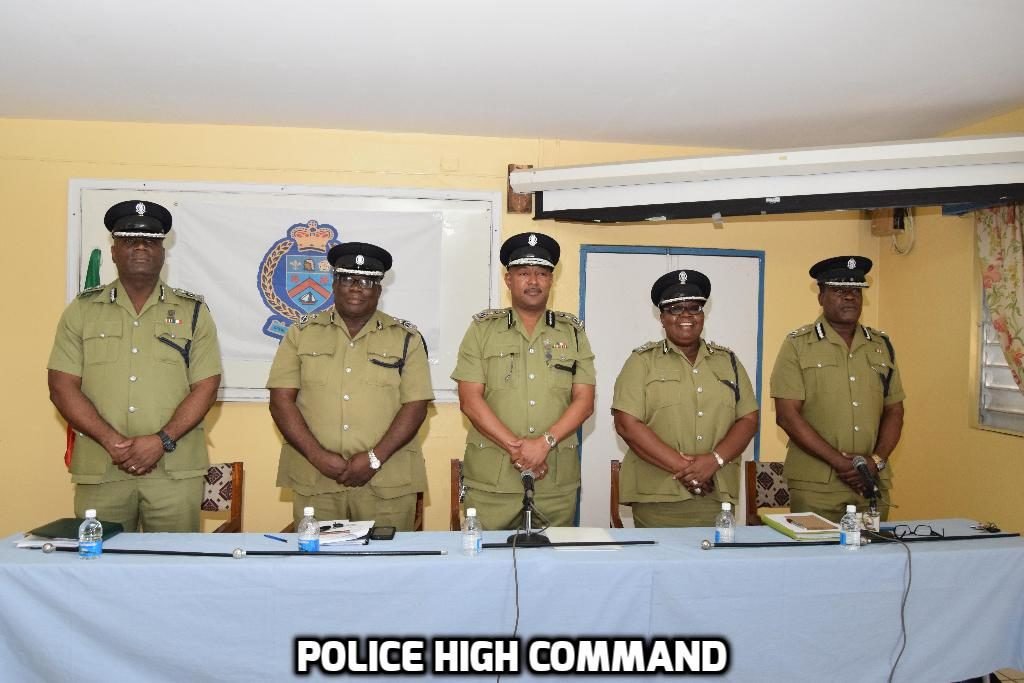 Basseterre, St. Kitts, February 09, 2017 (RSCNPF): It has come to the attention of the Police High Command of the Royal St. Christopher and Nevis Police Force (RSCNPF) that there are false and malicious reports circulating on social media in relation to the Force's investigation into and handling of Shaquille Pemberton's death.
The High Command of the RSCNPF places on record that there has been no cover-up – and there shall be none – in the Force's investigation into the death of 23-year-old Shaquille Pemberton of New Road, whose body was discovered in the Gillards Meadows area on January 27, 2018.
The RSCNPF holds itself and its rank and file to the highest levels of integrity, transparency and professionalism in every single investigation, and operates in a fair and ethical manner at all times – free from political directives and outside influences.
The behaviour and decision-making of all of our brave, hardworking men and women in uniform are guided by our oath to protect and serve the people of this Federation and uphold the Constitution and Rule of Law.
Additionally, we are guided by professional expertise. In this particular case involving the death of Shaquille Pemberton, the RSCNPF engaged the professional services of a highly respected and qualified forensic pathologist with over 40 years' experience working around the world. Indeed, for close to four years now, since June 2014, this forensic pathologist has been consistently relied upon to perform autopsies here in St. Kitts and Nevis. The RSCNPF awaits his final report, and the High Command remains committed to sharing the findings with the media and the public.
In the interim, and going forward, we ask that the public be patient and sensitive to what the family and loved ones of Shaquille Pemberton are going through as they grieve the young man's death.
The RSCNPF finds it extremely unfortunate that a few misguided members of our society are using the police investigation into the tragic, untimely death of Shaquille Pemberton as an avenue to cast aspersions and doubt on the integrity and honour of our Police Force. Rather than sowing discord and dissension by preying on his family's pain, we implore you to give them the privacy and compassion that they deserve during this very difficult time.
The RSCNPF takes this opportunity to remind and encourage the public to do its part in assisting the Police Force in its investigations, whether in this or any other case. If you have information that can shed light on and advance our investigations, please contact the Royal St. Christopher and Nevis Police Force today. Choosing to act can save lives, prevent crimes, and bring justice for victims and their families.
— 30 —
*This article was posted in its entirety as received by SKN PULSE. This media house does not correct any spelling or grammatical errors within press releases and (or) commentaries. The views contained within are not necessarily those of SKN PULSE.