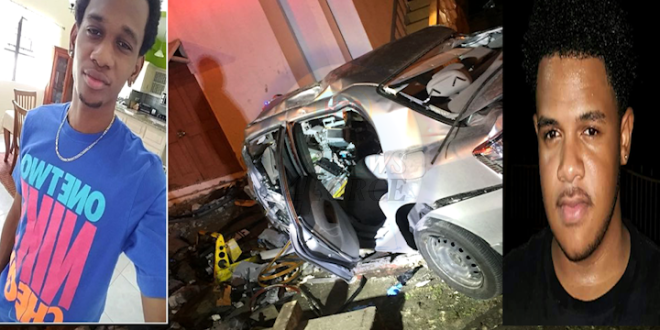 [left] Bradley Cyril 19 [right] Brandon St Omer 18
SKN PULSE – Tragedy struck in St. Lucia when the island recorded its first road fatality for the year. Two teenagers, including a national footballer and athlete, were killed after their vehicle crashed into the median barriers and flipped over on the Vide Bouitelle, near the Vigie Airport, north of here, early Saturday morning.
The St. Lucia Fire Service confirmed that the accident which occurred around 12.30 am (local time) resulted in the deaths of 19-year-old footballer, Bradley Cyril and 18-year-old Brandon St. Omer.
Health officials confirmed that both teenagers died at the Victoria Hospital and that Cyril had suffered multiple fractures.
St Omer, who was conscious when he was transported to the hospital, died shortly afterwards.