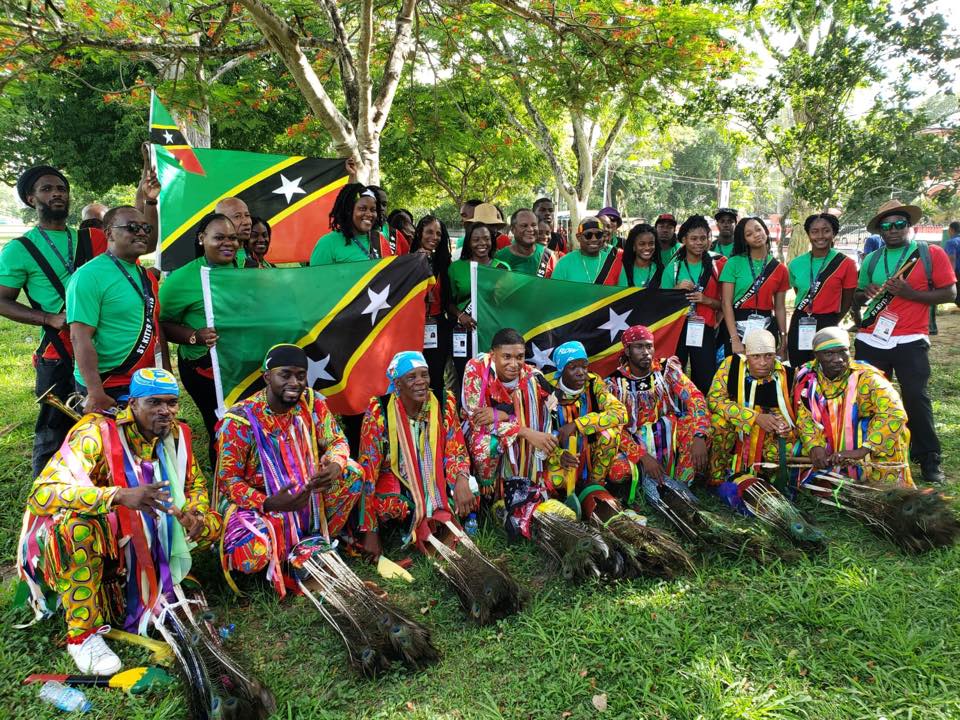 By: Contributor
St. Kitts and Nevis is fielding a delegation of 69 persons at the ongoing staging of CARIFESTA 14, currently being held in Trinidad and Tobago.
Under the theme: Connect, Share and Invest; the CARICOM nations of the Caribbean are displaying their cultural, creative/artistic and culinary variations for all to see.
The St. Kitts and Nevis Delegation led by Troy Mills, (Director of St. Kitts Department of Culture) comprises of 55 persons from St. Kitts and 14 persons from Nevis. The contingent includes artisans, masqueraders, dancers, drummers, musicians, actors and a playwright.
Top Ministry of Culture officials, including the Permanent Secretary in the Ministry of Culture and Sport, Tom Buchanan and Nevis' Minister of Culture and Sport, Eric Evelyn are in Trinidad.
Buchanan travelled ahead of the main body and welcomed the contingent at the airport on Thursday 15 August.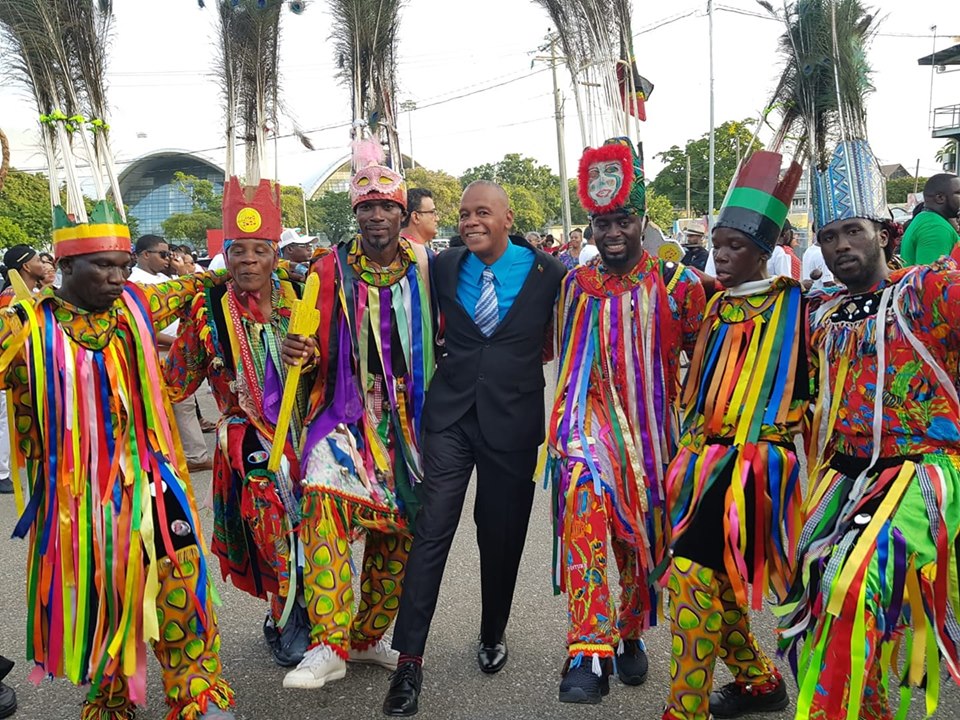 Some members of the delegation includes, soca artists Delly Ranks, Rucas as well as calypsonian, Miss Independent – Reigning National Carnival Senior Monarch.
Winner of the Summer Dance Competiton, District 12 is also apart of the delegation. The group consists of Jeymi, Hailey, Shakira, Safiya and their manager.
So far, Drumming specialist Royd Phipps and other skilled Djembe Drummers as well as Nevis' combined Masquerades have rendered powerful performances.
The Federal government supported the delegation's travel by investing over half a million dollars in the initiative.
According to a released statement, the investment is geared towards assessing best practices regionally and showcasing St. Kitts and Nevis' culture to the wider diaspora.