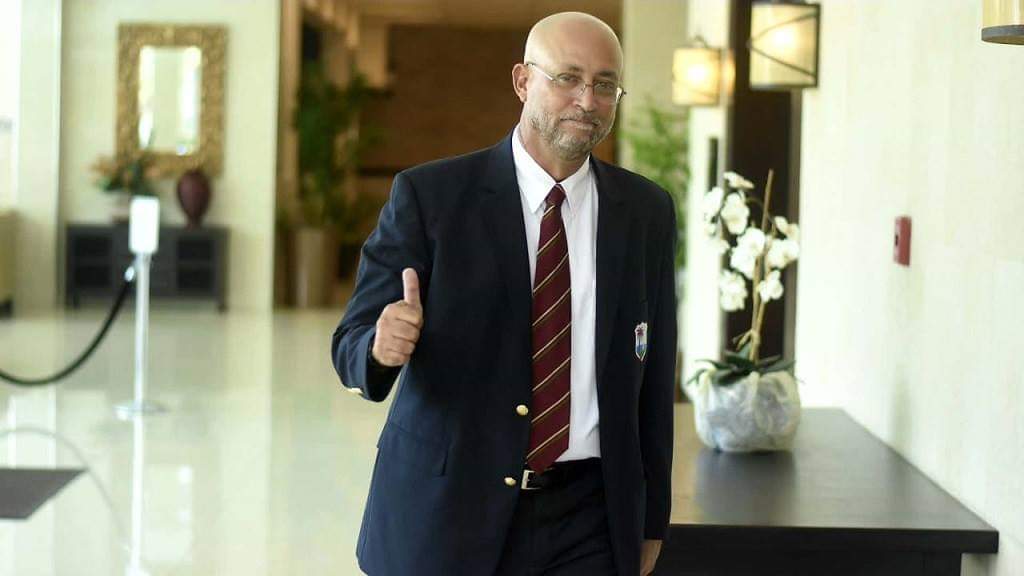 By: T. Chapman
Sunday 24th March 2019 at the Pegasus Hotel in Jamaica, history was made when St Kitts and Nevis National Richard Ricky Skerritt was elected the President of Cricket West Indies by ousting the incumbent Dave Cameron who was seeking a fourth term as President.
Skerritt has now followed in the footsteps of Nevisian cricketer Elquemedo Willett who became not only the first player from the Federation of St.Kitts/Nevis but also the first Leeward Island player to play for the West Indies Team in 1973 at Kensington Oval. Now, Mr.Skerritt some 46 years later has become the first Leeward Islander to be elevated to the position of President of
Cricket West Indies, (the 19th President).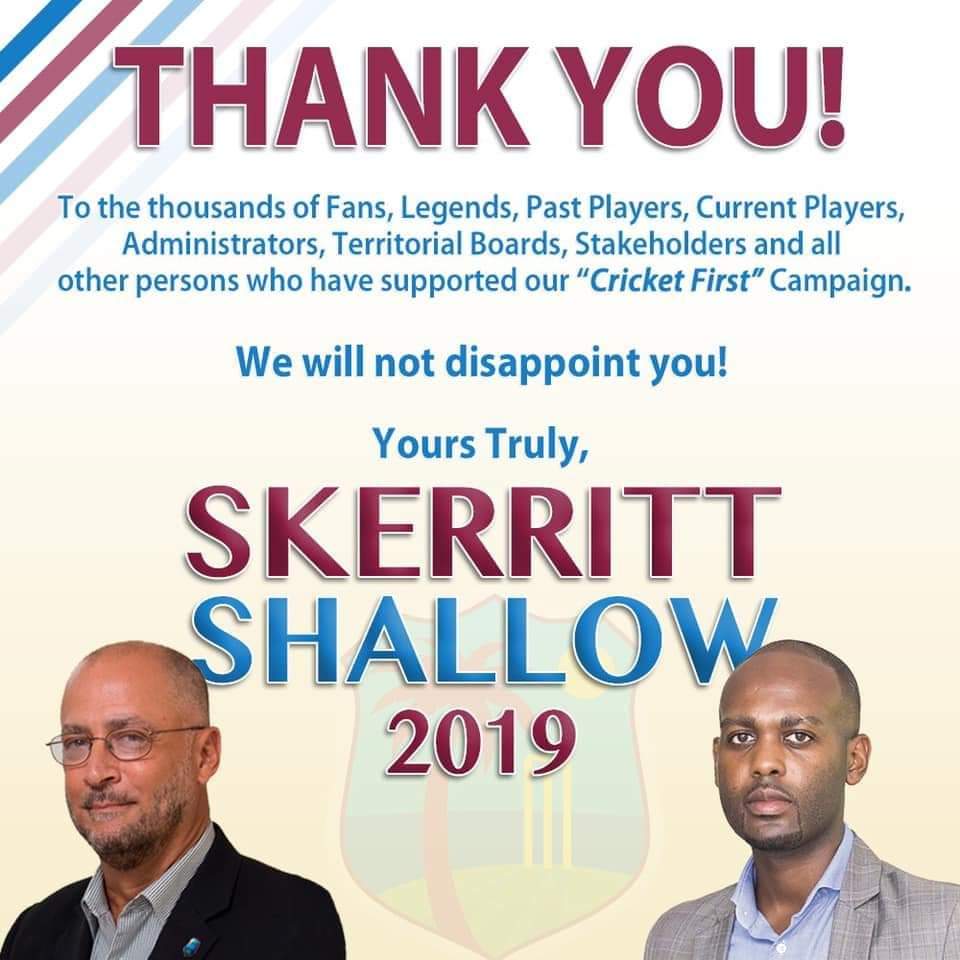 Running an all inclusive Campaign, Skerritt and Shallow had the backing of cricketing legends and former players: namely, Sir Vivian Richards, Sir Andy Roberts, Clive Lloyd, Desmond Haynes, Daren Sammy and Roger Harper.
Team Skerritt and Shallow's 'Cricket First' plan proposed to:
1) simplify but strengthen administration, improve the regional franchise programme
2) increase support for younger cricketers through international exposure and a more decentralised High Performance System.
3) realign the team selection criteria with a renewed focus on talent spotting and development.
4) repair the internal and external stakeholder relationships.
Now that they are elected, the region awaits to see if team Skerritt and Shallow will introduce Term Limits, bring about fiscal prudence, push grassroots cricket, build up territorial bodies and develop and enhance coaches.
Skerritt is a former Senator that served in the St. Kitts and Nevis Labour Party Administration from 2004 to 2015. He had responsibility for Tourism, Sports and Culture. After the 2013 elections he was appointed the Minister of Tourism and International Transport. International Trade, Industry, Commerce and Consumer Affairs were added to his list of responsibilities in 2013.
Prior to politics, Skerritt managed the West Indies Team from March 2000 to June 2004.
This media house extends congratulations to the Skerritt/Shallow team and wishes them the very best in their endeavors.