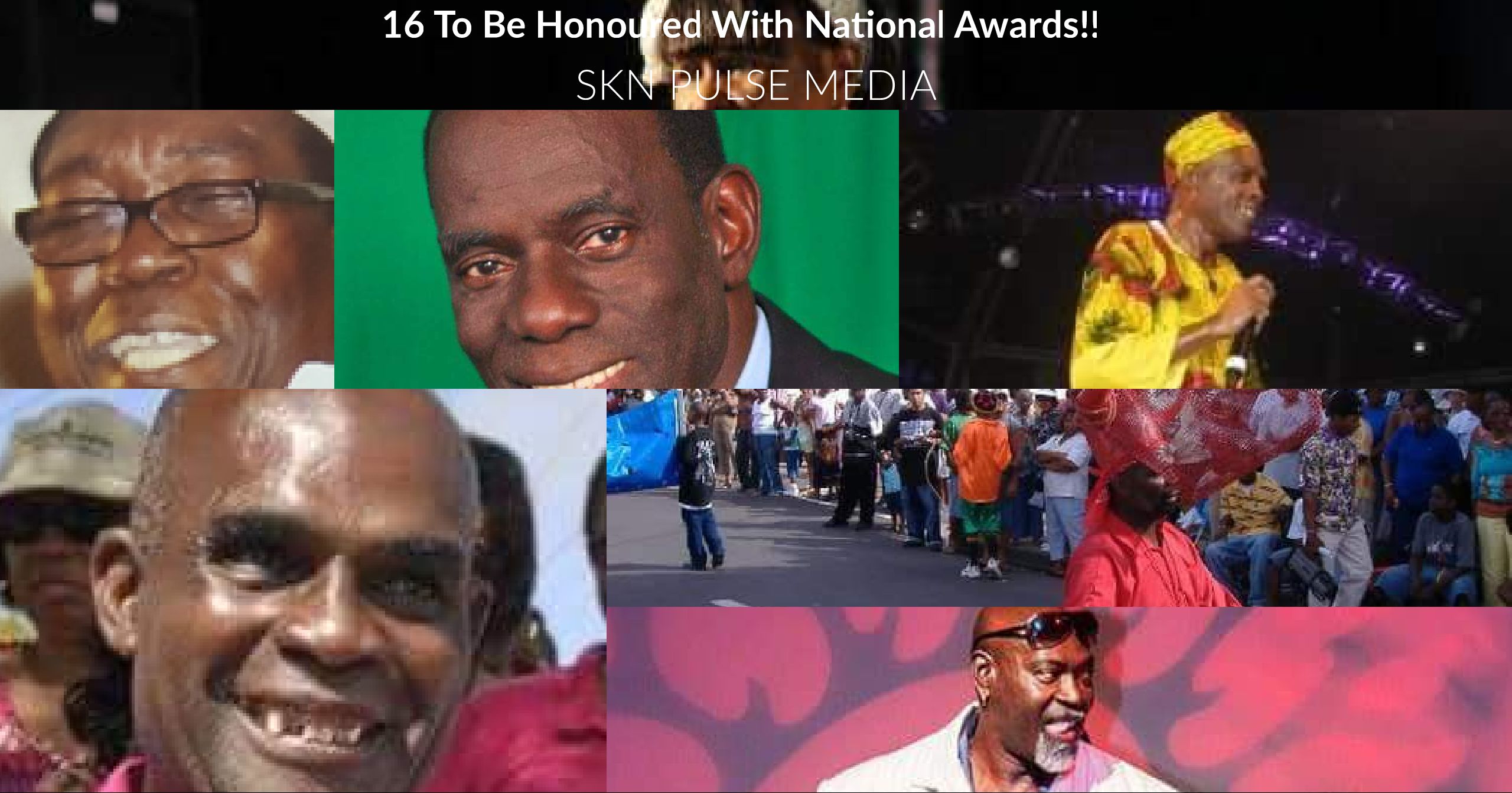 Basseterre, St. Kitts, September 17, 2018 (SKNIS): In keeping with the National Honours Act, sixteen (16) citizens of St. Kitts and Nevis were recognized for their sterling contribution to nation building during the Unveiling of the National Heroes on Monday, September 17.

This historic occasion comes on the eve of the country's 35th Anniversary of Independence on September 19, which is being celebrated under the theme: "Love, Service, Patriotism and Pride: Independence 35".
Of the 16, the following persons were nominated for the Companion of Star of Merit: Alphonso Barker, Business Entrepreneurship/Culture; Kenneth Kelly, Business Entrepreneurship; Alphonso Bridgewater, Sports Administration/Public Service; Creighton Pencheon, Culture; J. Calvin Fahie, Policing/Community Service; Elston "Ellie Matt" Nero, Musical Excellence Locally, Regionally and Internationally; Sylvine Henry, Public Service/Community Service; Hilton Clarke, Education/Community Service, Adrian Lam, Musical Production/Community Service; and Ambassador His Excellency Sydney Osborne, Education/Public Service.
For the Medal of Honour, the nominees are Ellenita Nathaniel, Education/Community Service; Sylvester Hodge (King Socrates), Calypso/Music; Walston Shield (King Starshield), Calypso/Music; Jacqueline Leader (Singing Jackie), Calypso/Music; Errol Dolphin (King Arrow), Calypso/Music; and Lionel Gumbs (Mansion Bull), Culture.

Prime Minister, Dr. the Honourable Timothy Harris, noted that although everyone cannot be a national hero, "we must always recognize the long and meritorious contributions of our citizens to nation building" while expressing thanks and appreciation to the awardees for their exemplary work.
Prime Minister Harris noted that it is important to revise the National Honours Act so that it caters to everyone.
"I am pleased to report that the Cabinet will look for revisions to the National Honours Act to ensure that it caters for the bravery and courage and other excellent work that is done year after year, day after day by our sons and daughters," he said. "My government exists to serve our people and country honourably and with distinction as a nation under God."
Dr. Harris noted that Cabinet recommend the nominees to His Excellency Sir S.W. Tapley Seaton, Governor General of St. Kitts and Nevis, and he graciously endorsed the honourees.
Disclaimer