Castries, Saint Lucia – Prime Minister and Minister for Finance, Hon. Philip J. Pierre, has tabled a Resolution in the Parliament to provide additional economic relief to the public and spur economic development by the removal of Value Added Tax on select building materials.
The Prime Minister first informed the Parliament and the Saint Lucian public of the government's intention to remove VAT on building materials during his budget address in April.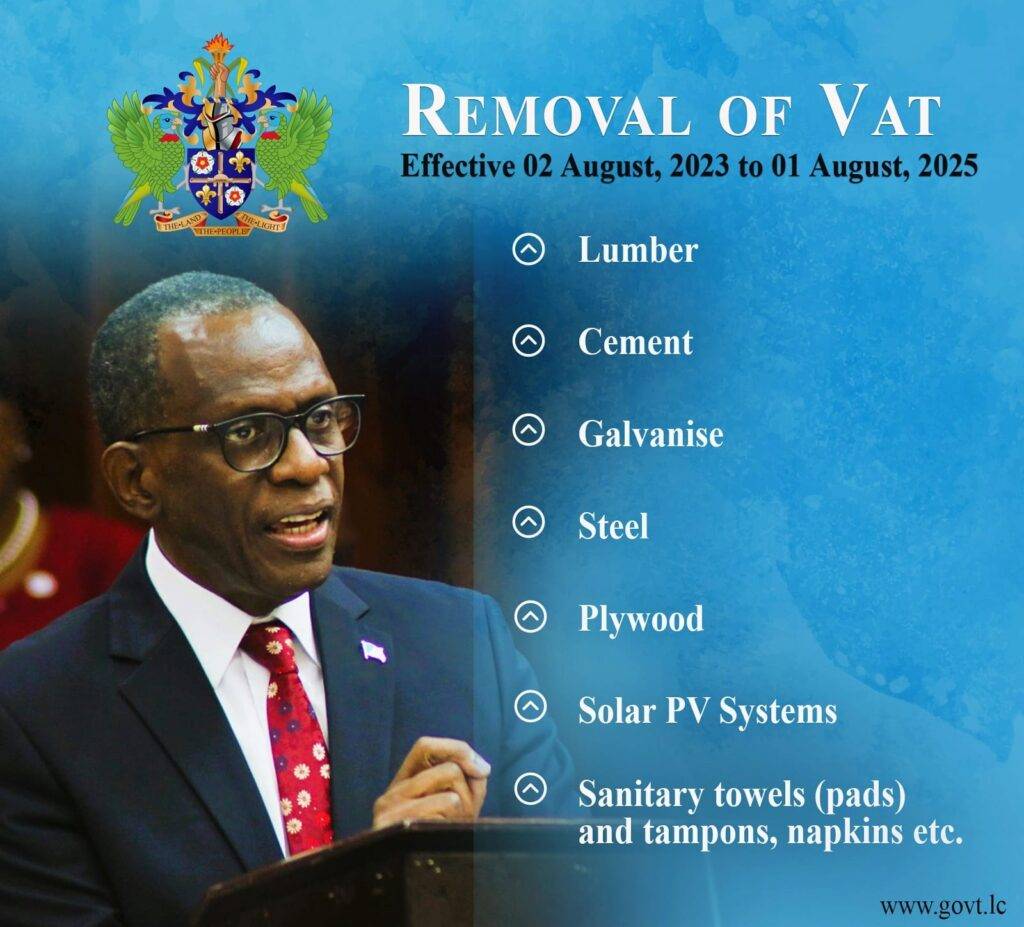 On July 11, 2023, the Lower House expressed support for the Prime Minister's Resolution to suspend VAT charges, a reduction of 12.5% on current prices, on plywood, lumber, cement, steel, galvanise and solar pv systems from August 2, 2023, to August 1, 2025.
Home remodelling and renovation projects will be more affordable for the average Saint Lucian. Contractors will also benefit from the reduced cost of building materials for medium to larger projects.
The social and economic realities of ordinary Saint Lucians continue to inspire the people-first policies of the Pierre Administration. This latest tax relief measure will increase consumer spending power and, boost the construction industry through job creation and projects.
ENDS