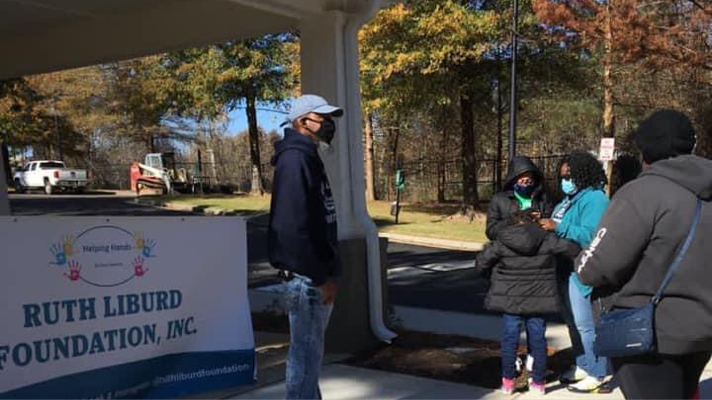 The Ruth Liburd Foundation celebrated the birthday of the late Ruth Liburd, the matriarch after which the foundation was named.
RLF is a foundation in honour of the late Ms. Ruth Liburd of Cayon, designed to assist the marginalized and underprivileged communities.
They celebrated her life and legacy by pairing, cleaning and laying a wreath at her graveside in St. Kitts. The Foundation also conducted meal card distributions in the United States
Added to that, the Ruth Liburd Foundation Inc. announced two newly elected board members: Ms Giselle Crook – Marketing Director, and Ms Laurencia Walters – Community Relations Officer.
The "Meal Card Drives" in Atlanta GA fed 60 families.