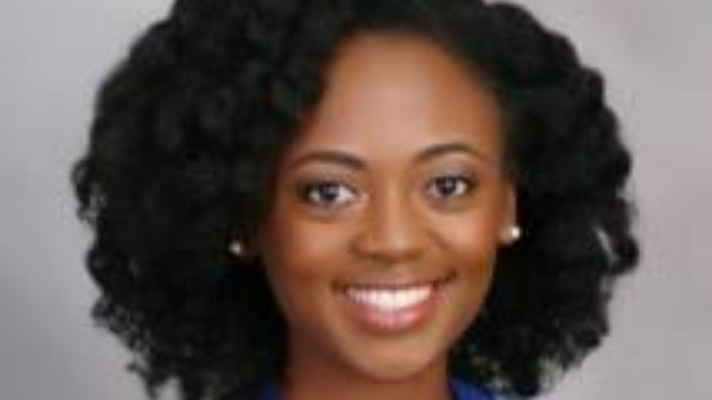 Photo – Roma Richardson (file photo)

Basseterre, St Kitts, May 1, 2019 – A member of the youth arm of the opposition St Kitts-Nevis Labour Party has criticized the Federal Government of St Kitts and Nevis and the Nevis Island Administration over its employment policies which result in high unemployment and a brain drain of professionals.
In a statement at a news conference of the SKNLP on Wednesday afternoon, Roma Richardson who returned to in June 2018 to Basseterre after successfully completing a master's degree in Gender and Development from the University of the West Indies (UWI) – a qualification desperately needed here remains unemployed.
"Before I left, I worked closely with the Department of Gender Affairs on a number of projects, and forged a close relationship with its senior management. Even before I left, people in the Ministry were asking when I would be finished. While I studied, they continued to inquire. So, when I came back, I was hopeful, and I was confident about getting a job. I was invited to apply – and nothing. I followed up, and no answers. I submitted another application and was told that they were not hiring, because the position was technically filled. Until I eventually learned – on the street – that the positions had been filled," said Richardson, who also holds a BA Literatures in English (Major), Gender and Development Studies (Minor) with First Class Honours, also from the UWI.
"Here's the irony: during this time, I was being called on to participate in different gender-related projects, sometimes by people connected to the same (Team Unity) government that refused to employ me in any meaningful way," Richardson told the press conference which was carried live and streamed on social media.
Richardson said she was also called by a top official of the Nevis Island Administration and invited to apply for positions in Charlestown and got an interview.
"Now, unless the people from gender in St. Kitts were poppyshowing me, it's clear that they either had nobody else, or that I was the most qualified applicant. So, why wasn't I hired?" asked Richardson.

She said she was telling this story, "not only because it's mine, but because there are so many more stories like mine."
Richardson disclosed that a friend from Nevis applied to the Nevis Island Administration seven times "and she has never received a response."
"After having studied cybersecurity – which they desperately need here too. Another young woman was at home for a year, jobless, with a degree in international relations, while our minister of foreign affairs (Mark Brantley) places so much importance on foreign policy. They interviewed her, then avoided her. She had to be calling and calling. Not even the respect for her time and for her effort, and the decency to just say, "you were not successful." So interviews are just being conducted to placate people, and to suggest that procedures are followed and the process is fair. Meanwhile, her time is wasted for a position that was already assigned even before interviews were conducted. How could we support this? How could we have young doctors return, tell them no work is there but make them work unpaid in full time positions for near 6 months? All while also preventing them from practising privately? How could we send PEP workers, at Customs for example, home in droves, or force them to train new permanent workers while not giving them the opportunity to become permanent?" said Richardson.
She disclosed that after she returned to St Kitts she recognized "the situation wasn't as fair as I'd hoped."
"And there were others like me who had come back hopeful. Hopeful that they would be given a chance as fair as anyone else's. Hopeful that political interference wouldn't determine whether or not they were allowed to occupy positions they were qualified for. Hopeful that their names wouldn't stunt their opportunities to shine, and to give back. Because, really, all these young people wanted to do was give back to the place that nurtured them and set them on their paths to success. The inevitable result of this kind of treatment is brain drain," related Richardson.
"Young people don't have to stay – and many of them won't if they are constantly devalued and disempowered. Many of the doctors I talked about earlier have left. The friend who applied seven times to the Nevis Island Administration has a job in the United States. And other young people are actively planning their departure," said Richardson, who added that she became involved in politics at a very young age, "seeing my mother and those around her participate and agitate."
"But I remain involved in politics because politics affects me, and it affects the people around me," said Richardson.
Disclaimer

*This article was posted in its entirety as received by SKN PULSE. This media house does not correct any spelling or grammatical errors within press releases and (or) commentaries. The views contained within are not necessarily those of SKN PULSE