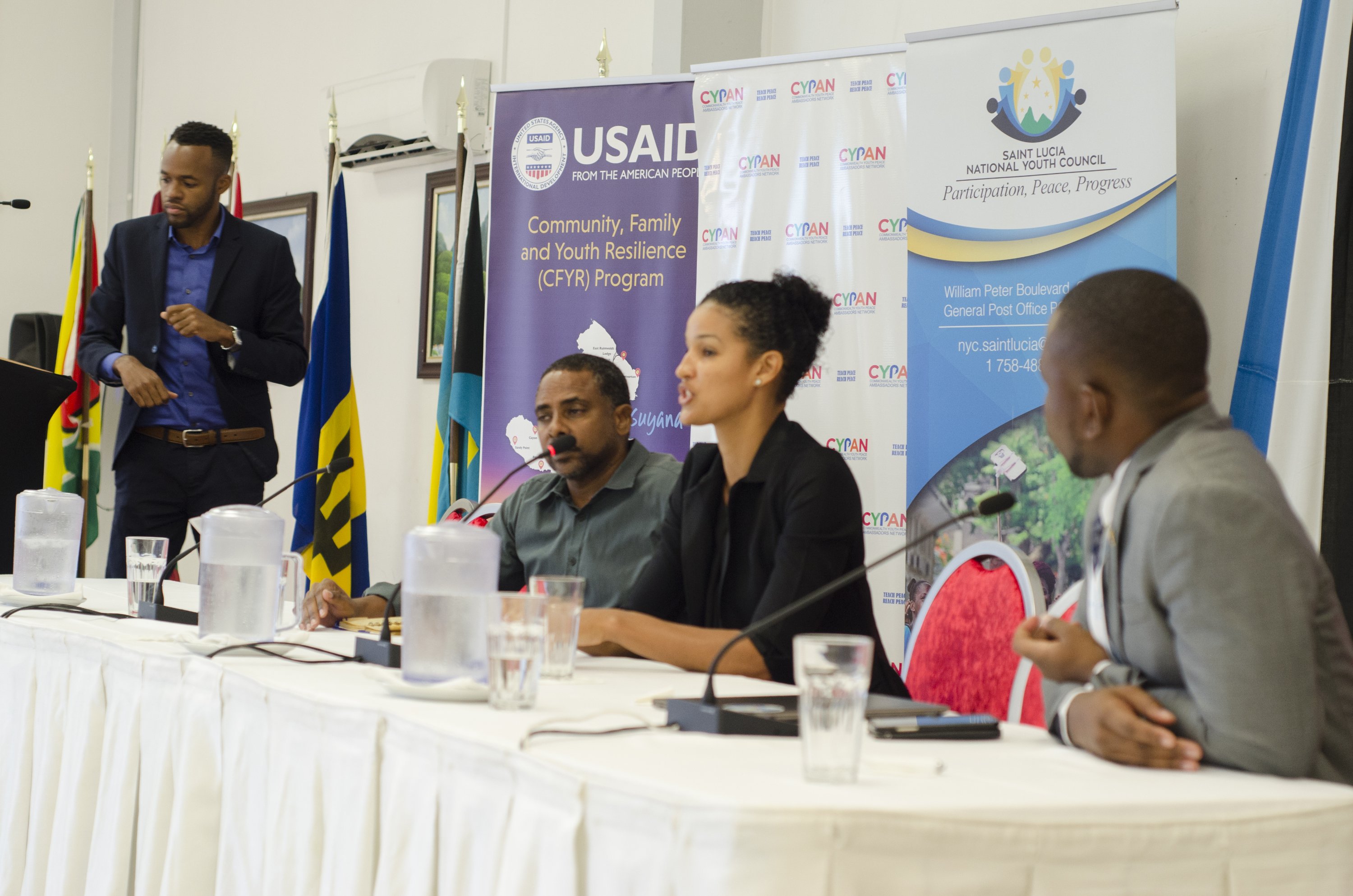 Photo Caption: Youth Innovation in Entrepreneurship: left to right: Rankin Morgan- Managing Director, Dazzle Magazine (Moderator), Henry Mangal – Lead Consultant, Business Acumen Consulting (Panelist), Laurah John – Managing Director, Jua Kali Ltd. , (panelist), Shane J Browne – CEO, SKN Village, (Panelist)
St. Lucia— April 30th, 2019 — CEO and owner of the SKNVILLAGE store and brand, Shane Browne was a featured panelist at the Caribbean Youth Conference held in St. Lucia from April 28th to May 1st, 2019 under the theme 'Promoting a Sustainable and Innovative Caribbean; Through Youth Participation, Passion and Creativity'. As an active and passionate advocate for small business development and entrepreneurship, Mr. Browne emphasized the importance of entrepreneurs to the development of local economies by stating that:
Entrepreneurs have the ability to turn ideas into new products and services that people need which can foster the prosperity for any developed country, creating new businesses in response to unmet needs and demands in the market.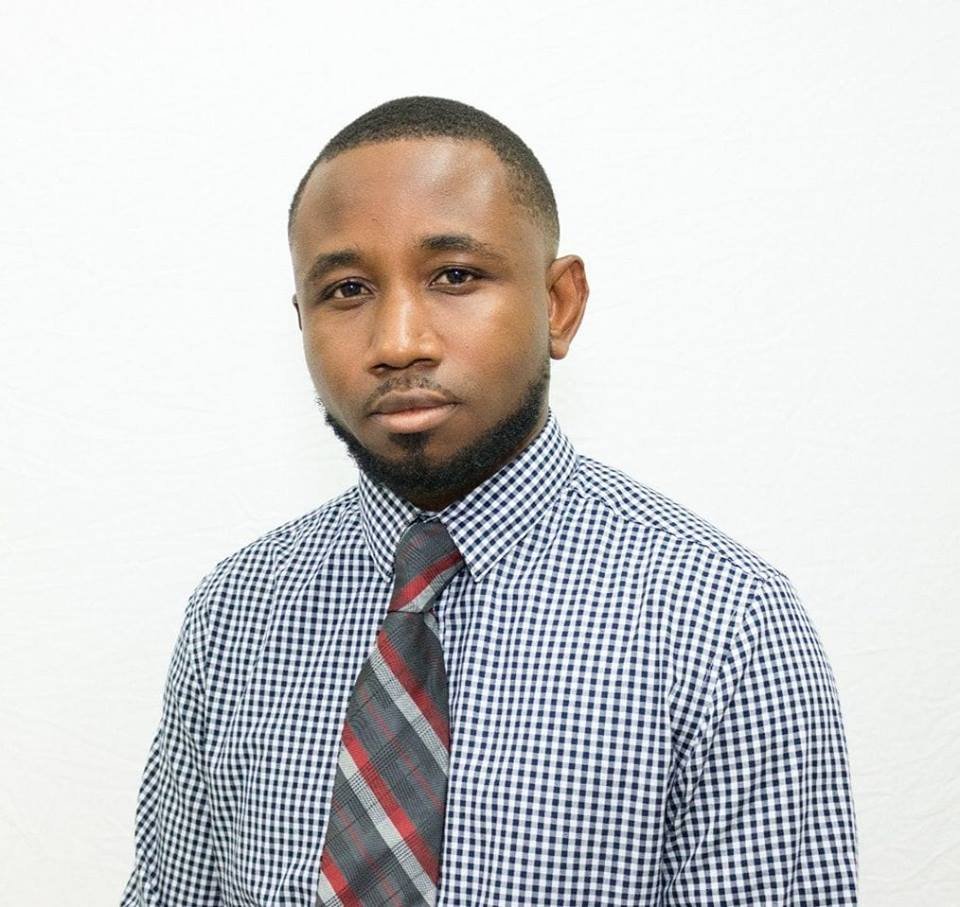 Photo Caption: CEO of SKN VILLAGE, Shane Browne
Speaking more on Youth Entrepreneurship and Innovation, Mr. Browne highlighted how innovation can be as simple as utilizing the resources available to you creatively to ensure efficiency and profitability. He related his success to his strategic and cost-effective approach of utilizing social media to reaching his target market.
He continues to urge young entrepreneurs to be resilient and always strive for greatness because they must understand that failure is part of being an entrepreneur, and if you take those failures and use them as learning experiences. Real-world experience, even failure itself, will teach you more than you would ever learn in a classroom.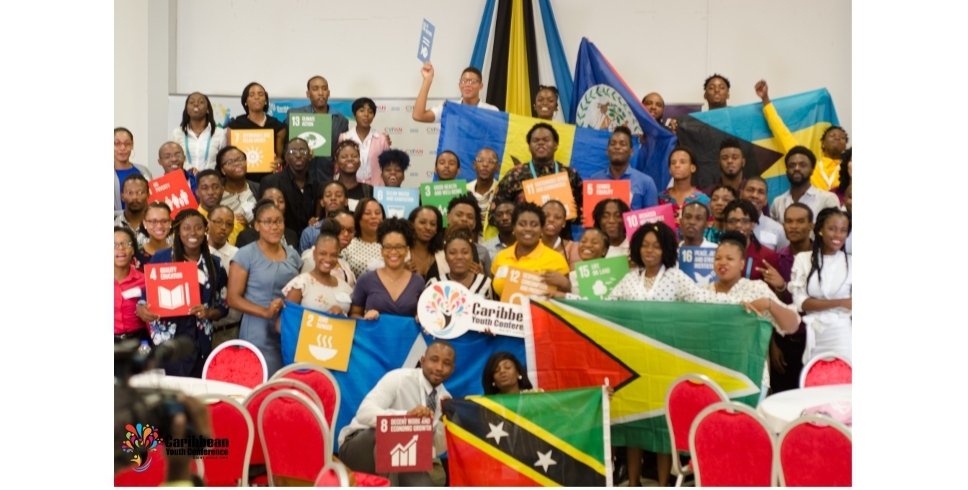 Photo Caption: Shane Browne (Front) along with D'Gene Dias (front) representing the Nevis contingent at the Caribbean Youth Conference.
The Caribbean Youth Conference aims to connect youths from across the region to discuss and develop solutions pertaining to issues that they face. It provides them with the opportunity to liaise with Government officials while giving them the opportunity to develop their skills through various workshops.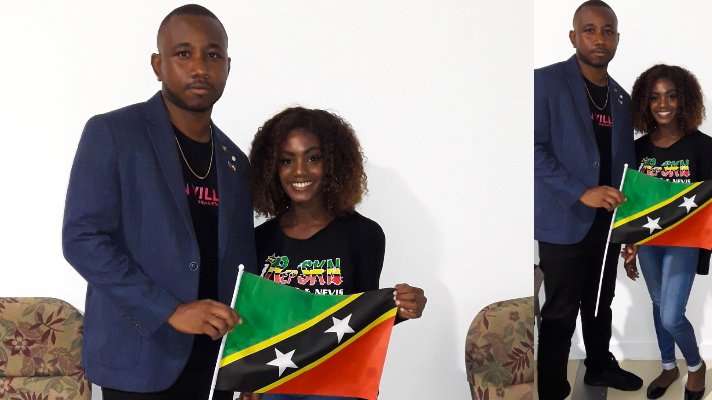 Photo Caption: Mr. Shane Browne and D'Gene Dias
Mr. Browne is extremely grateful to the organisers along with The Ministry of Youth and Sports for providing him with the opportunity to be a part of a regional network that allowed him to impart his insight and advice to other young aspiring entrepreneurs.
His journey would continue on May 24th & 25th 2019 at the Caribbean Startup Summit Competition where he intends to launch his next business endeavor.
###
Disclaimer
*This article was posted in its entirety as received by SKN PULSE. This media house does not correct any spelling or grammatical errors within press releases and (or) commentaries. The views contained within are not necessarily those of SKN PULSE